The popularity of lacrosse has exploded over the past several years, and you might say the Vail Lacrosse Shootout was not only ahead of its time, but was a contributing factor to the growth of this historic sport.
If you play or follow the sport of lacrosse, you've probably heard of the Vail Lacrosse Shootout. The Shootout, now celebrating its 46th anniversary, remains one of the premier lacrosse tournaments in the country.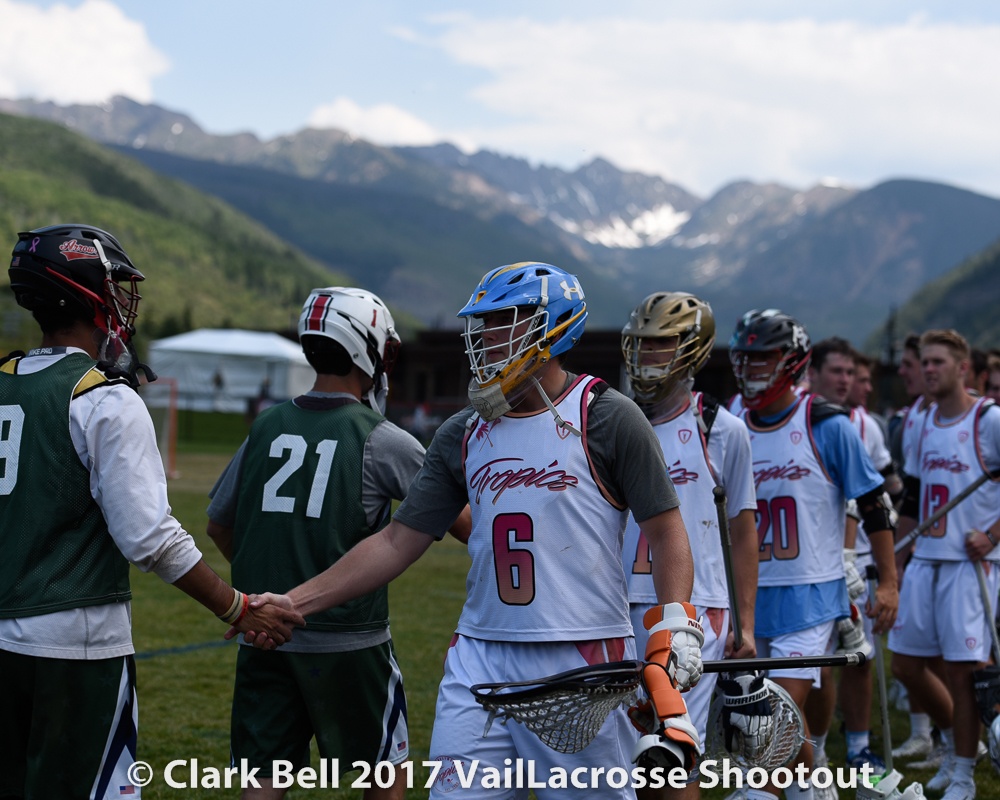 This summer about 2,000 lacrosse players from the ages of 17 to 70 will compete in eight divisions over eleven days in the Vail Lacrosse Shootout, once again bringing exciting and competitive lacrosse action to the Colorado mountains.
The U19 High School Boys and Girls teams take to the fields on June 24 and will crown a champion on June 27. Talented high school players from across the country, many of whom will play Division I college lacrosse next year, will be competing.
The Men's Elite Division is the headliner, bringing fast-paced, exciting lacrosse action to the field. Collegiate and post-collegiate club players, as well as a few professionals, will gather in Vail to battle for the championship starting on July 1 and continuing through July 4. This year, a Men's Elite team from Japan and a team from Hawaii will be in attendance, making it a spectacular event for fans.
This year the Casey Powell World Lacrosse Foundation will offer a fun lacrosse activity in Vail during the Shootout, letting kids try their hand at lacrosse, learn about the sport and have fun, all free of charge. They will also be present at the tournament as a vendor, offering souvenir Vail Lacrosse Shootout apparel. Learn more about the Casey Powell World Lacrosse Foundation atwww.worldlacrosse.org.
Tournament sponsor Lacrosse The Nations uses the game of lacrosse as a platform to reach out to underpriviledged children, teach them life skills, promote education and bring joy to their lives. They have programs in Nicaragua, Costa Rica and in the U.S. They would love to have you visit their booth at Ford Field during the Shootout to learn more about their efforts to help children. Learn more about Lacrosse The Nations at www.lacrossethenations.org.
The 2018 Shootout will again offer live streaming by tournament sponsor Scorebreak of semi-finals and finals in many of the tournament divisions. To watch games live, go to the tournament website, www.vaillacrosse.com, or to vail.scorebreak.io.
Vail Lacrosse Shootout
Dates of Play: June 24 – July 4, 2018
Free Admission
Field venues located in Vail, Edwards and Eagle/Vail.
For up to date information, including field locations, teams and schedules, please visit the tournament website at www.vaillacrosse.com