Valentine's Day is approaching fast so now is the time to plan your perfect evening. Nothing is better than spending time with a loved one in the beauty of the mountains, but of course a day spent in the winter wonderland deserves to end with a romantic dinner. The Vail Valley offers some of the finest dining options and you are guaranteed to find the place that will wow your date. These are our top five spots for a romantic dinner:

La tour is located on Meadow drive, at the heart of Vail Village. This restaurant had been in town for quite a few years and had earned a cult following among locals and visitors. La tour has a great selection of elegant entres starting with the famous oysters and ending with the desert samplers. But what will turn your great dinner into a unforgettable experience is the extensive wine selection and the knowledgeable staff. The ambulance in the restaurant provides an ideal setting for a pleasant conversation, making this restaurant the perfect spot for s date night.

Yama Sushi has a great atmosphere — it is small, cozy, and upscale and modern at the same time, perfect for a date night. The food is delicious and the sushi roll menu offers some unique and unexpected combinations. To complete the special dinner experience don't over look the cocktail menu. It offers some really exciting choices, far beyond the traditional saki.
Swiss Chalet is the place for your date night especially if you are looking for the authentic romance of the Alps. Cozy up at one of the small tables by the window and enjoy delicious cheese fondue, original Swiss cuisine and great wine. Make your diner even more memorable with a delicious desert -- the chocolate hazelnut fondue is a must.
At the base of Beaver Creek, Mirabelle is a great choice for a special dinner experience. The sophisticated yet cozy ambiance and impeccable service will make you feel like royalty from the moment you come in through the door. The food is mouth watering and presented so beautifully on your plate it is guaranteed to put a smile on your face. The knowledgable staff will guide you through the extensive wine menu and will give you great pairing suggestions to complete the fairytale experience.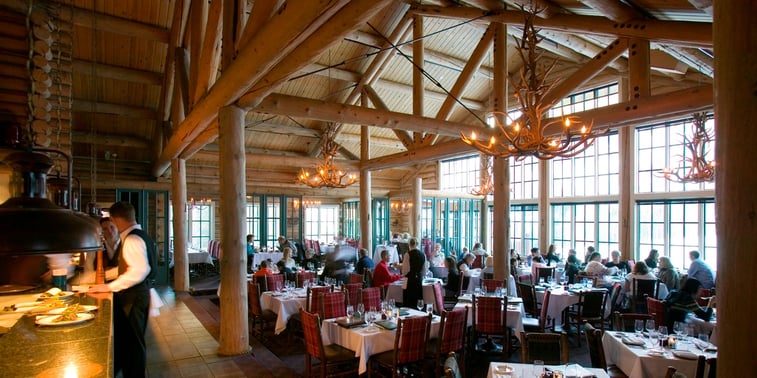 Beano's Cabin
offers the most romantic dinner option in the Vail Valley. What can beat the a sleigh ride under the stars?
At Beano's Cabin you'll be treated to a true feast for the senses with open kitchen where you and your date can watch the chefs in action as they prepare five-course meals comprised of traditional Colorado fare.