Since the 2011-12 season, Vail Resorts has invested an industry-leading $500 million to enhance every facet of the guest experience at the Company's 11 U.S. mountain resorts.
This year, the ivestments total approximately $100 million in improvements to the guest experience for the upcoming winter across its resorts.
New chairlift going up on Vail Mountain – On the Hill 10.7.16 from On the Hill on Vimeo.
The most significant improvements include a new restaurant on Peak 7 at Breckenridge and an upgraded high-speed chairlift accessing Vail's Back Bowls.
"Guests expect a premium experience when they visit one of our resorts, including the highest level of guest service as well as world-class lifts, restaurants ... and other elements of their vacation," said Kirsten Lynch, Chief Marketing Officer of Vail Resorts. "This year's resort improvement plan reflects our goal to continue to deliver an experience of a lifetime for all of our guests."
Projects underway and planned for the 2016-17 winter season include:
Pioneer Crossing Opens at Breck – Breckenridge Ski Resort will open Pioneer Crossing, a new 490-seat restaurant just steps from Independence SuperChair on Peak 7, one of the resort's five iconic peaks. The new restaurant will offer a variety of house made options like salads to order and a Mediterranean station, all coupled with dramatic views of Breckenridge and the surrounding area. The restaurant is set to open December 2016, and will highlight the mining history of Breckenridge's past.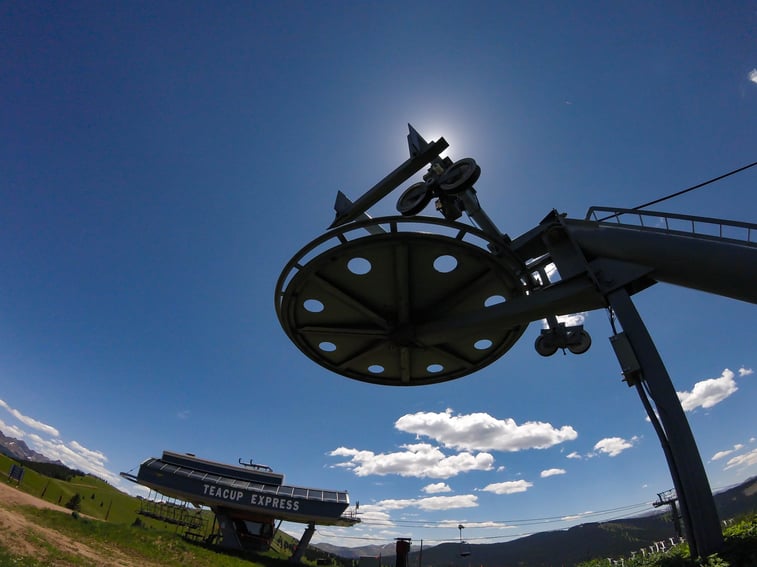 Replacement of the Sun Up Lift - Vail Mountain continues its wave of tremendous investments with the replacement of the Sun Up Lift (#17) with a four-passenger lift to debut this winter as chair #9. The Sun Up Express (#9) is a primary lift on the back bowls of Vail Mountain, serving intermediate and advanced terrain and dispersing skiers and snowboarders into the legendary back-bowls. The new lift will reduce wait times and improve skier and snowboarder circulation. The current lift - a Doppelmayr fixed-grip triple- was installed in 1979 at Beaver Creek and relocated to Vail in 1992. The new lift will increase capacity by 65% and reduce the average ride time from 8.2 minutes to 3.9 minutes. The increase will take pressure off of the High Noon Express (#5) with more guests using the new lift rather than cycling back to the bottom of the back bowls. The new lift is the ninth chair replacement in the last 10 years at Vail and will make all major lifts at Vail high-speed.