Right now is that time of year where Vail Village shopkeepers are trying to take advantage of the last busy days before all the ski guests leave for the season, so there are a lot of great discounts in shops and stores – anything from ski gear and clothing to fashion accessories and art. Don't miss on the incredible end of season deals, below is a list of 5 of the best sales in town right now.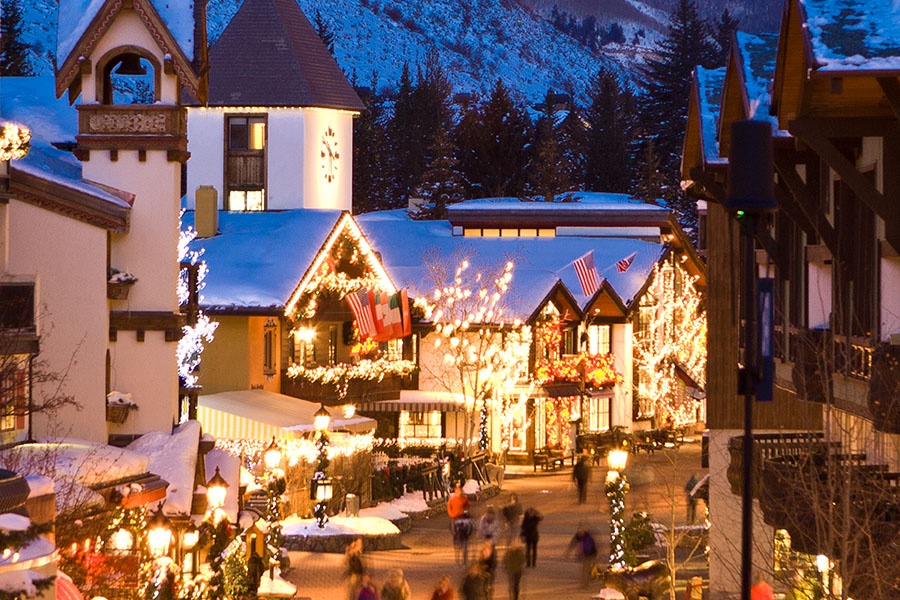 Gorsuch's
big winter sale is an event on its own in Vail – every year guests look forward to the sale and even plan their visit to the mountains around it. To make space for the spring and summer collection the store is promoting up to 75% off their winter clothing right now. The famous store is not only a landmark in the village but also the best place to find a great selection of top of the line skiwear and runway designer clothes for both women and men.

Find a variety of discounted items from mink coats to boots, sweaters, blouses, and of course, outstanding ski gear. Even if you don't buy anything, Gorsuch is one of the most iconic stores in Vail with its unique mixture of high fashion labels and authentic alpine character, so it is definitely worth visiting.
Odd Molly

is staying true to their name with an odd end-of- season sale right now – 61% off most items.
The little store is located on the corner of Willow Bridge Rd and Meadow Drive in Vail Village; it is a Swedish company that carries clothes and accessories inspired by the beauty of nature and the freedom of moving. Recently the company started their own active wear line, which includes sports leggings, shorts, t-shirts and even ski wear all decorated with the signature designer prints. Unique ski coats and pants in pretty patterns, European inspired wool sweaters, cozy leggings and brightly colored accessories are just a few of the beautiful things that make this pretty store a must in the Village, especially when they have a big sale.

If you want to find something different than the usual mountain fashion you need to stop by.
Vail Sports
is big end of season sale just started on March 23, 2018, and is only going until April 8, 2018. The store is offering up to 40% off store-wide and also has some of the biggest inventory of snow gear in town.

If you are thinking of upgrading your ski equipment now is the best time of the year to do it. Whether in the market for boots, skis or snowboards you will find great discounts on models that were just released this fall.

Buy your skis, boards, boots or anything you have been dreaming about now while the lifts are still running, so you can take a few turns with your new equipment. It is much more fun!
Right now is the time to shop at
Pepi's Sports
as all of their ski wear is currently 40% off the original price. Some of the designer brand the store is offering on sale now include the iconic Bogner, SKEA, Toni Sailer, Descent and much more.
If you have ever been in a ski resort you know that looking good on the slopes is almost as important as your actual skiing or riding skill. Whether you are looking for the ski clothes with the highest performance rating or the outfit that is guaranteed to stand out in the apres-ski crowd there is one place in Vail unsurpassed in tradition and knowledge – Pepi's Sports – the store has a cult following of regular customers coming year after year to shop the most stylish selection of snow sports clothing available in town.
It is not only the gear and clothing stores that are having big spring sales, the
Squash Blossom
in Vail Village is also offering store-wide discounts as the ski season is ending. The store is known for its unique collection of jewelry from around the world, specializing on high karat gold and precious stones. At Squash Blossom you are surely going to find that special piece of jewelry to remember you Vail vacation and the best time to go shopping in the store is during these last few weeks of the season.