The Vail Recreation District will kick off the 33rd VRD Mountain Bike Town Series this week with its first Spring MTB Short Track Series race, one of three short track races taking place this spring. The first race will occur at 5:15 p.m., Wednesday, April 27 at 4 Eagle Ranch in Wolcott and will offer participants up to 20 minutes of racing around a short dirt course.

Race-day activities begin at 4 p.m. with day-of registration, which will last until 6:30 p.m. The first race of the event begins at 5:15 p.m. for kids ages 6 to 9, followed by a race at 5:30 p.m. for kids ages 10 to 14. Adult races will begin at 5:45 p.m. with the beginner category and continue with the sport category at 6:15 p.m. The final race, for cyclists in the expert category, will begin at 6:45 p.m. The cost to preregister for the races is $5 for kids and $15 for adults. Day-of registration rates are $7 for kids and $20 for adults. Registration for the entire Spring MTB Short Track Series is $15 for kids and $40 for adults.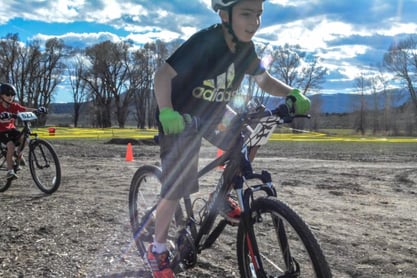 The short track races will take place on a short, dirt loop, with adult participants completing as many laps as possible in 20 minutes. An average lap is expected to take approximately two minutes to finish. The length of time for the children's racers is five minutes for ages 6 to 9 and 10 minutes for ages 10 to 14.

An after-party will be held at the 4 Eagle Ranch Grill following the race for all participants and spectators. All racers will have the chance to win raffle prizes, and adult racers will receive a free beer from the race series' beverage partner, New Belgium Brewing Company.
The Spring MTB Short Track Series will continue May 4 at the Eagle County Fairgrounds with an after-party at The Dusty Boot. The final short track race will take place May 11 at Maloit Park in Minturn with an after-party at Magusto's. All races begin at 5:15 p.m.