It's still quite snowy up there, but Vail Mountain will operate Gondola One starting Friday, June 3-5 from 9:30 a.m. to 4 p.m., with limited offerings at the Mid-Vail area. The resort will begin daily summer operations on Friday, June 10, and will operate both Gondola One and the Eagle Bahn Gondola. On-mountain activities will be limited due to snowmelt and conditions. Hiking and mountain biking trails on Vail Mountain, as well as bike hauls and additional activities, will not be offered opening weekend but will open as soon as conditions permit.
From June 10 through Sept. 4, Gondola One will operate daily from 9:30 a.m. to 4 p.m.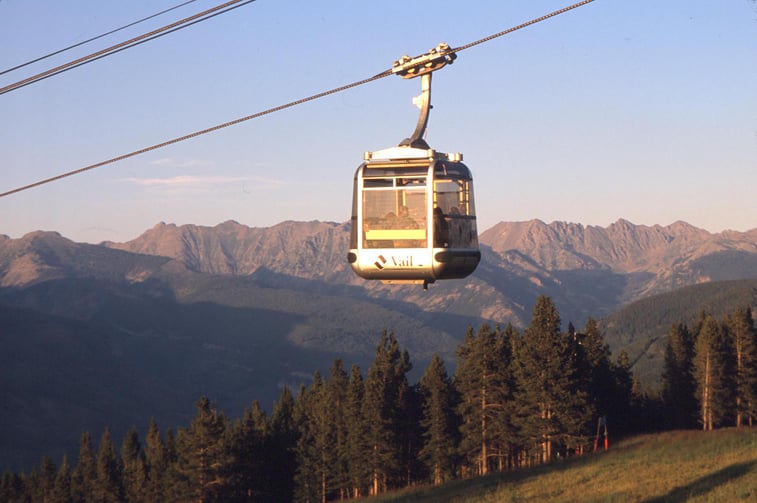 The Eagle Bahn Gondola in Lionshead will operate 9:30 a.m. to 6 p.m. daily from June 10–22. From June 23 through Sept. 4, the Eagle Bahn Gondola will be open from 9:30 a.m. to 6 p.m. Sunday through Wednesday, and 9:30 a.m. to 9 p.m. Thursday through Saturday.
Then in late June. Epic Discovery provides a unique, connected, on-mountain summer experience, immersing guests in activities which provide big-time thrills, allow them to challenge themselves physically, guide them to explore and better understand their natural surroundings, and ultimately create lifelong memories. This first-of-its-kind comprehensive on-mountain summer adventure will feature components such as zip lines, an aerial adventure, alpine coaster, wildlife trail exploration, and interactive, "learn-through-play" activities. Vail Mountain's Epic Discovery proposal received final approval from the U.S. Forest Service in October 2014, and the resort began construction the following summer. Vail's existing Adventure Ridge has already undergone enhancements with the addition of two rope challenge courses, summer tubing, a four-line Zip Flyer, as well as a kids' challenge course and kids' zip line.