The Vail Recreation District's Athletic Club at the Westin Mountain Bike Race Series will wrap up the summer season of racing on Wednesday, August 24 with the Beaver Creek Blast. The Beaver Creek Blast is the final race of the seven-race series, which is presented by Athletic Club at the Westin, East West Destination Hospitality, Anthem Blue Cross and Blue Shield and The Dusty Boot.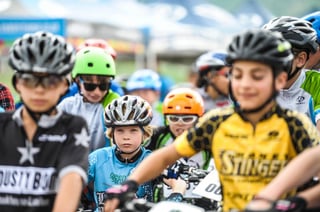 Following the race, an after-party will be hosted by the Beaver Creek Resort Company and The Dusty Boot and the much anticipated announcement of both individual category and team winners of the series will take place. Click here to view current standings for adults, youth and teams.

Individual races cost $26 for preregistration or $37 on race day. Registration is available online and preregistration for individual races ends at 5 p.m. on Tuesday. Day-of registration will end at 5:30 p.m. on Wednesday. All riders are welcome and racers do not need to be registered in the full series to participate in this race.

The races will begin underneath the Buckaroo Express Gondola near the Park Hyatt. The Athletic Club at the Westin adult series will kickoff the race, followed by the Larkburger Youth Series

Parking will be available at the Ford Hall or Villa Montane parking structures on a first-come, first-served basis. Once parking fills, racers and spectators will park at the bottom of the mountain and either ride up to the start area or take the free shuttle to the top. Racers are encouraged to arrive early to leave time for parking. Venture Sports, the official bike shop of the Beaver Creek Blast, will be on-site to provide neutral support for racers with last-minute mechanical issues.

Following the Beaver Creek Blast, the VRD will host two cyclocross races in September. Cyclocross races will take place Sept. 7 at Maloit Park in Minturn and Sept. 14 at the Eagle County Fairgrounds.