The 13th annual Vail Film Festival takes place this weekend, April 7-10 at the Vail Cascade, located at the western most base of Vail Mountain with chairlift #20 accessing the mountain.
The festival showcases 67 films, 2 U.S. Premieres, 28 Colorado Premieres and 12 World Premieres from across the globe. Throughout the duration of the Festival, passholders will enjoy numerous film screenings, parties, events, and a hospitality lounge. Beyond the film screenings and nightly parties, the Festival will present the annual Friday Night Concert at the Shakedown Bar featuring Erin McCarley, Butterfly Boucher, K.S. Rhoads and Katie Herzig.
In an interesting twist at this year's festival, festival-goers whomake it through the entire 5 hour and 45 minute Colorado Premiere of the movie "Virgin America Presents: Blah Airlines Flight 101" will score 5,000 Elevate points, or the equivalent of a ride on Virgin America.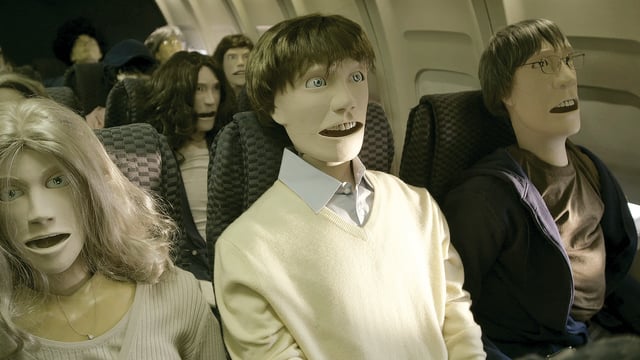 A baby cries. Food is scarce. The hours drag on, painfully. Hope disappears. And the seatbelt light remains on. For 5 hour and 45 minutes, BLAH AIRLINES FLIGHT 101 is hauntingly familiar, shockingly unique, and — somehow — compulsively watchable. The filmmakers boldly put us on the front lines of airborne banality, creating a unforgettable experience that's sure to resonate. Described as "brilliant" and "Warholian" by AdWeek and "genius" by Travel + Leisure magazine, BLAH AIRLINES FLIGHT 101 is a five hour and forty-five minute film that exposes the weird reality of commercial air travel at its worst by documenting an entire San Francisco to Newark flight on "BLAH Airlines."
The film plays at 7 p.m. on Friday, April 8 at the Vail Cascade Theater 2. Tickets to the screening are free.
The Vail Film Festival awards ceremony will be at the Vail Cascade on Saturday, April 9 at 7 p.m.