The 2016-17 ski season got underway in Vail and Beaver Creek on Friday, with skiers enjoying freshly groomed slopes at both resorts.
Visitors in town for the Thanksgiving holiday weekend were happy to have their Epic Passes as the holidays are blacked out on the regular pass. It was announced this week that Epic Pass sales will be extended through Dec. 4.
In Beaver Creek, families enjoyed the tree lighting, cookie contest, a visit from Santa, a fireworks display and more following a day of skiing.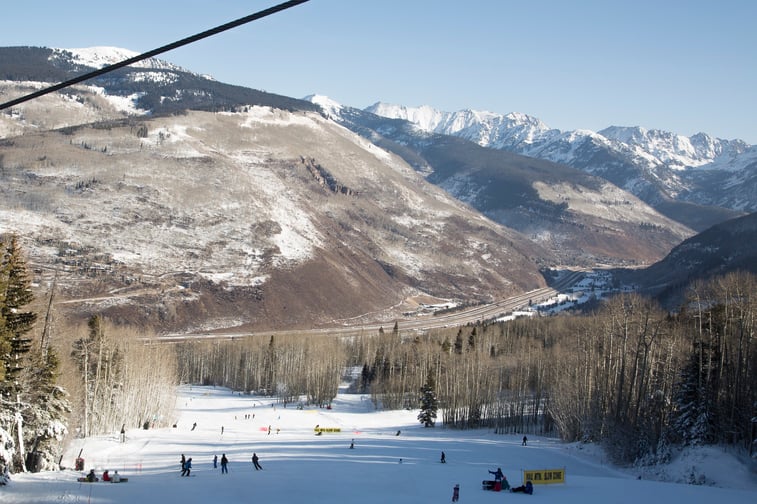 Sunny skies greeted skiers in Vail Friday for the beginning of the 2016-17 ski season.
Beaver Creek will celebrate the beginning of the season once again next weekend with the America's Winter Opening celebration, which was originally designed to be a kick off to the World Cup, but this year is just a general celebration of snow.
The event features a soaring lineup starting Thursday, Dec. 1 and continuing through the weekend with concerts, kettle curling, sponsor expos, on-site giveaways, restaurant deals, fireworks, and the all-new Beers of Prey beer tasting event at the Vilar Performing Arts Center.
"This time of year there's a lot of excitement for the winter ahead. Locals and visitors are ready to break out their skis and snowboards and jump into the season," said Duncan Horner, Executive Director of the Vilar Performing Arts Center. "EverBank America's Winter Opening is a great way to enjoy the winter conditions in the daytime, and activities in Beaver Creek Village in the afternoon and evening."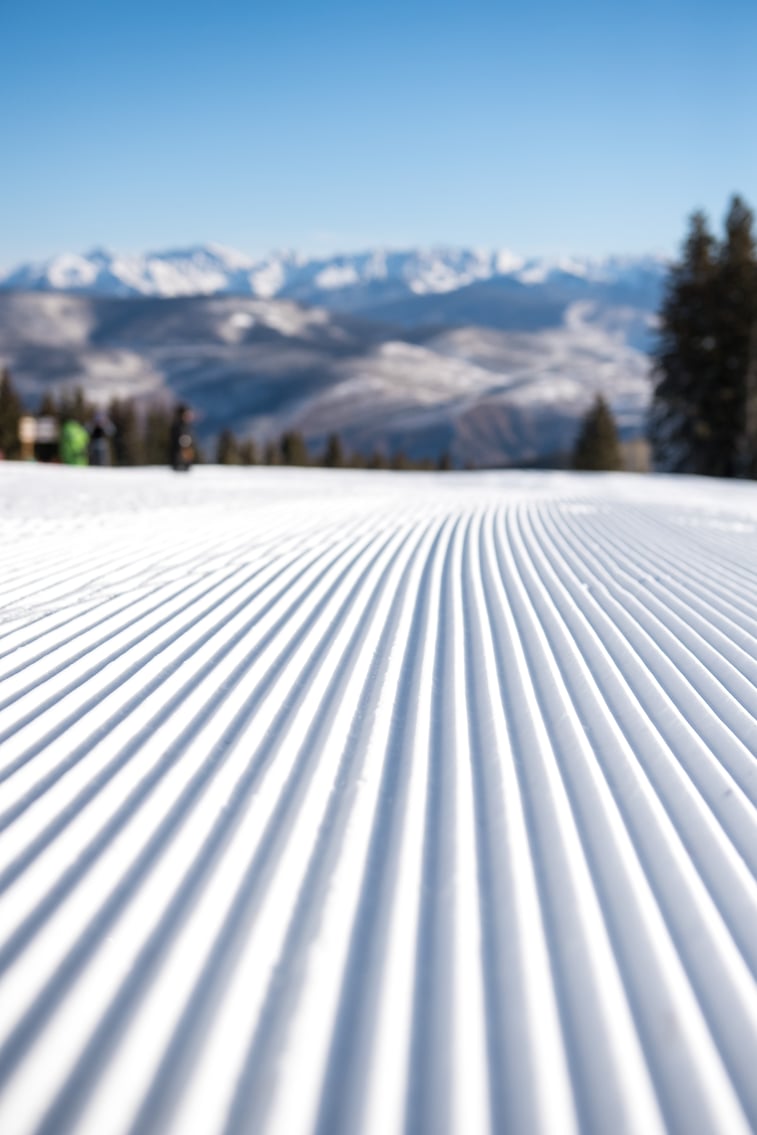 The fresh coduroy was plentiful in Beaver Creek for Opening Day 2016
Tickets are on sale now for a series of events, including the 'Beers of Prey' winter seasonal beer tastings, performances from Strange Americans, Bonfire dub and friends, and a showing of The Fourth Phase, the new movie from Red Bull Media House (see below for full schedule of events). Visit AmericasWinterOpening.com to buy tickets and learn more.
The 'Beers of Prey' craft beer tasting session will take place at the Vilar Performing Arts Center Friday, Dec. 1. The event will bring ten craft breweries to the VPAC for a sampling of their finest products and featuring their winter seasonals. The event will also offer special passes to three special-release tasting sessions in the VPAC's May Gallery. Patrons can pair the tasting with the Bonfire dub concert (which also takes place at the VPAC on Friday night), or purchase tickets solely for the tasting.
Friday night tickets are available at AmericasWinterOpening.com for $35, and the special tasting sessions are $10 each. Combine the concert and the tasting for $40.
As part of the EverBank America's Winter Opening, Birds of Prey Way festivities are also set to take place in Beaver Creek village Friday and Saturday. The Pumphouse Bar will open at 3 p.m. on Friday and 12 p.m. on Saturday with specials on Lagunitas beer, Korbel California Champaign, and other winter libations. The Winter Wondergrass All-Stars play live music Friday afternoon in the Village, and Town Cavalry, followed by the Williams Brothers Band, play Saturday afternoon in the Village, alongside the popular kettle curling tournament, demos and sponsor booths, prizes and giveaways.
The unique "raptor experience" will also be on hand. This perennial favorite is provided by the Raptor Education Foundation, which brings real birds of prey to Beaver Creek each year. This year the Raptor Education Foundation is expecting to bring its golden eagle, screech owl, and other birds of prey to Beaver Creek Village Friday from 3 – 6 p.m., Saturday from noon-to-6 p.m., and Sunday from 9 a.m.-to-noon.
Sponsor expos will bring games, prizes and giveaways to the Village on Friday and Saturday, with activations from Cirque Mountain Apparel, EverBank, HiDow, BevPaw, Tipsy Elves, Noosa Yoghurt, and more.
"We'll be having a good time, celebrating the season, and giving away some great prizes, including GoPro cameras and more," said Dave Dressman, Vice President of Sponsorship for the Vail Valley Foundation. "It's going to be a fun and very entertaining weekend in Beaver Creek."
The EverBank America's Winter Opening and FIS Audi Birds of Prey are brought to you by the Vail Valley Foundation, Beaver Creek Resort Company, Vail Resorts, Town of Avon, U.S. Forest Service, EverBank, Audi, USSA, FIS, Longines, Putnam Investments, the Vail Daily, The Steadman Clinic, Korbel California Champagne, GoPro, and NexGen Hyperbaric.
For more information about the EverBank America's Winter Opening visit AmericasWinterOpening.com or call the Vail Valley Foundation at (970) 777-2015.