Don't let limited parking spots interrupt your summer plans! Vail is taking steps to promote easier travel to trailheads so that you can have unlimited fun exploring all of the fantastic hiking that the area has to offer.
Photo from https://www.hikevail.net/parking-transportation
You might not know it, but Vail has an extensive free bus system! The bus system is considered one of the most extensive free bus systems in the country and it can take you practically anywhere you could want to go. Hikers can access tons of hiking trails by parking at one of four parking garages and hop on the bus that runs to East Vail every 30 minutes.
The popular trailheads Pitkin and Bighorn have their parking limited to only three hours and prohibit overnight parking. Other trailheads like Gore/Deluge have only a few parking spaces. The free bus line is the perfect way to combat potential parking difficulties and it will help eliminate illegal, inappropriate parking. The city loves the improved safety and decreased congestion, and you'll love the ease of travel!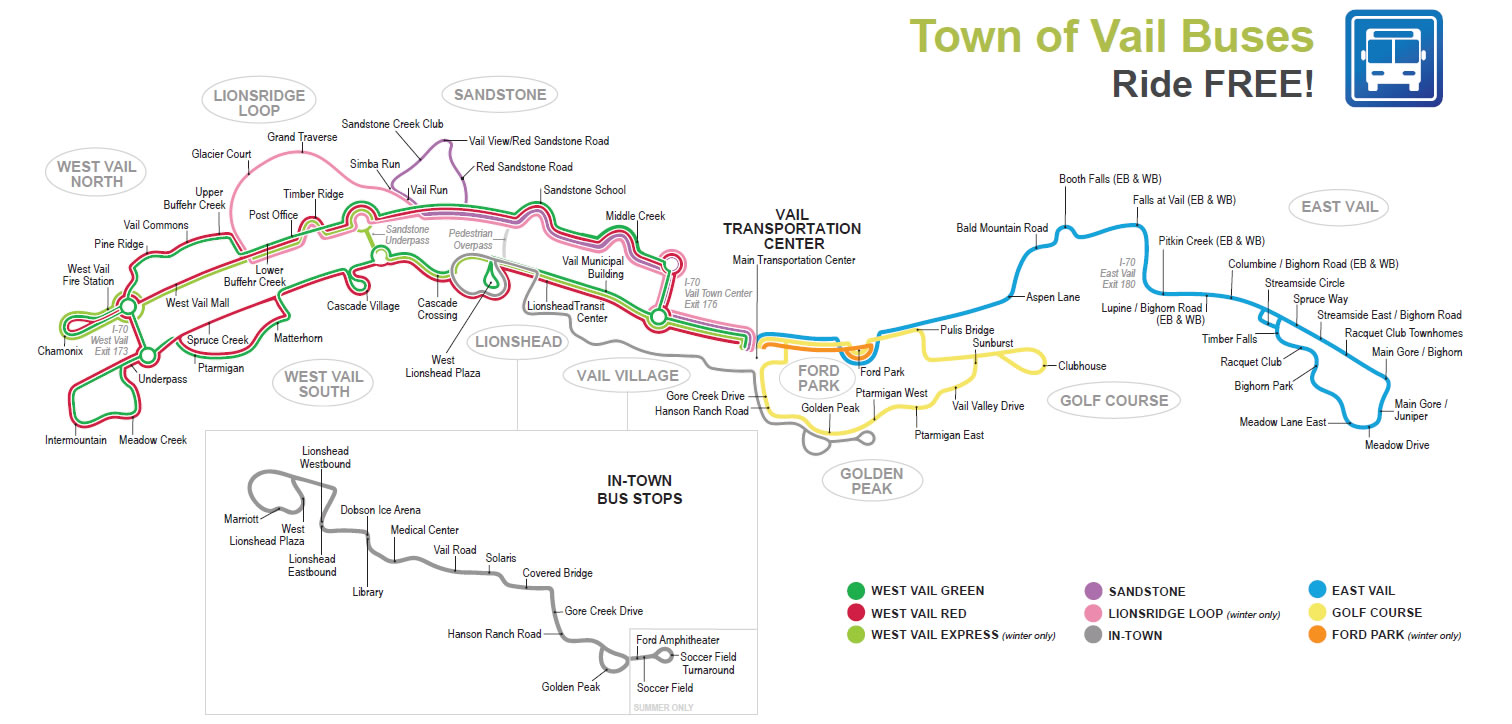 Photo from https://www.vailgov.com/bus-schedules
Park for free at the Vail Village or Lionshead parking structure and take a free bus to the trailheads and you'll never have to worry about trailhead parking restrictions ever again!
Bus route information is available at https://www.vailgov.com/bus-schedules