If you're a foodie, then you're going to LOVE this- Grand Hyatt Vail is hosting an awesome summer dinner series packed with divine-tasting eats and surprising treats!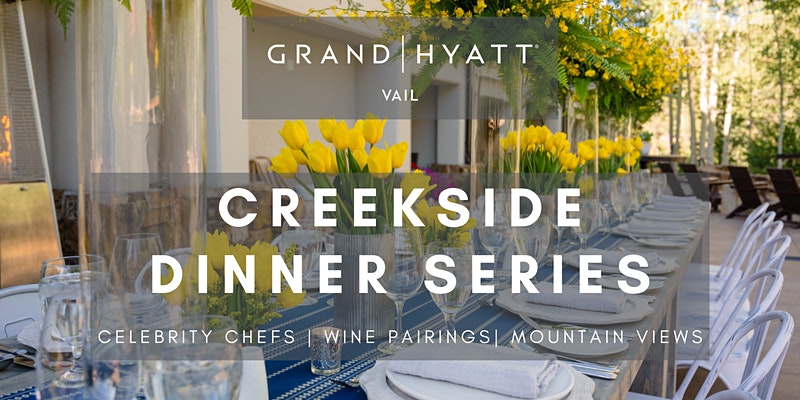 Photo from https://www.eventbrite.com/e/creekside-dinner-series-with-chef-justin-brunson-tickets-156135081231
The Summer Creekside Dinner Series is a foodie's dream. Guests at each event take their seats at a glamorous, candle lit table and enjoy wine and conversation. Then, world-class and celebrity chefs cook up a stunning, curated menu of fantastic food. Food is served family-style, so you can (and, I can promise, will) take second portions of each meal course. The intimate table is set up on the Creekside Terrace at Grand Hyatt Vail, making the evening's mood feel as magical as the meal tastes!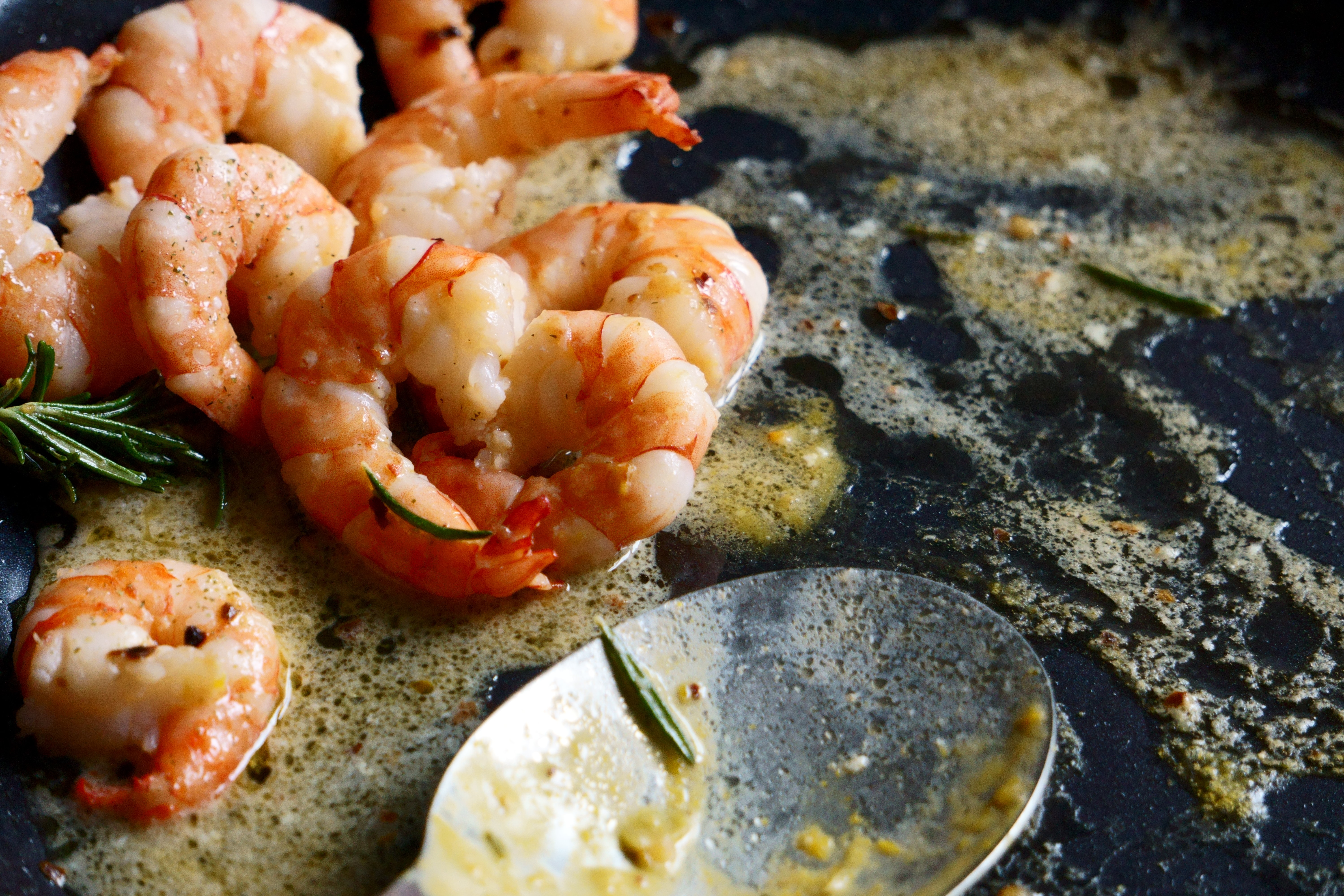 So far, there have been two dinner events. The first was conducted by celebrity chef Dickie Brennan of New Orleans. Chef Brennan served up phenomenal Cajun-inspired cuisine with a menu featuring Louisiana deviled crab, grilled scallops served on the shell with garlic butter, flash-fried Gulf oysters, Louisiana caviar served with local striped bass on cucumber, Gulf shrimp served with red bean garbanzo and southern cane vinaigrette, and smoked Andouille sausage with cornbread. Is your stomach rumbling yet?
Chef Brennan's family created the dessert bananas foster, so the night concluded with authentic bananas foster from the original, historical recipe and source.
There will be five more creekside dinners before the end of the summer. Foodies can check out Chef Orlando Benavidez on July 15, Chef Elise Wiggins on July 29, Chef Amber Lancaster on August 5, Chef James Murray on August 19, and Chef Justin Brunson on September 2. Pricing is $200 per person and reservations can be made through Eventbrite or by contacting the hotel directly at (970) 476-1234. Menus for each dinner can also be found on the Eventbrite pages.
Chef Orlando Benavidez: https://www.eventbrite.com/e/creekside-dinner-series-with-chef-orlando-benavidez-tickets-156114914913
Chef Elise Wiggins: https://www.eventbrite.com/e/creekside-dinner-series-with-chef-elise-wiggins-tickets-156117855709
Chef Amber Lancaster: https://www.eventbrite.com/e/creekside-dinner-series-with-chef-amber-lancaster-tickets-156123755355
Chef James Murray: https://www.eventbrite.com/e/creekside-dinner-series-with-chef-james-murray-tickets-156130264825
Chef Justin Brunson: https://www.eventbrite.com/e/creekside-dinner-series-with-chef-justin-brunson-tickets-156135081231