*Snowmageddon
noun
1: A period of intense snowfall, usually marked by accumulation of more than one inch for hour sustained over a period of 24 hours or more
Vail has now recorded a snowmageddon event for 2019. The storm came in on the afternoon of Saturday, March 2, and did not stop until late in the evening on Sunday, March 3. A total accumulation of 26 inches from the single storm event was measured on Vail's snowstake - first as an 11 inch recording, then cleared for a 15 inch recording the next day.
At one point, the snow surrounding the snowstake on Vail Mountain became stacked so high that it began to block out the clock which corresponds to the snowstake cam, a necessary feature when observing a snowstake recording over a 24-hour period.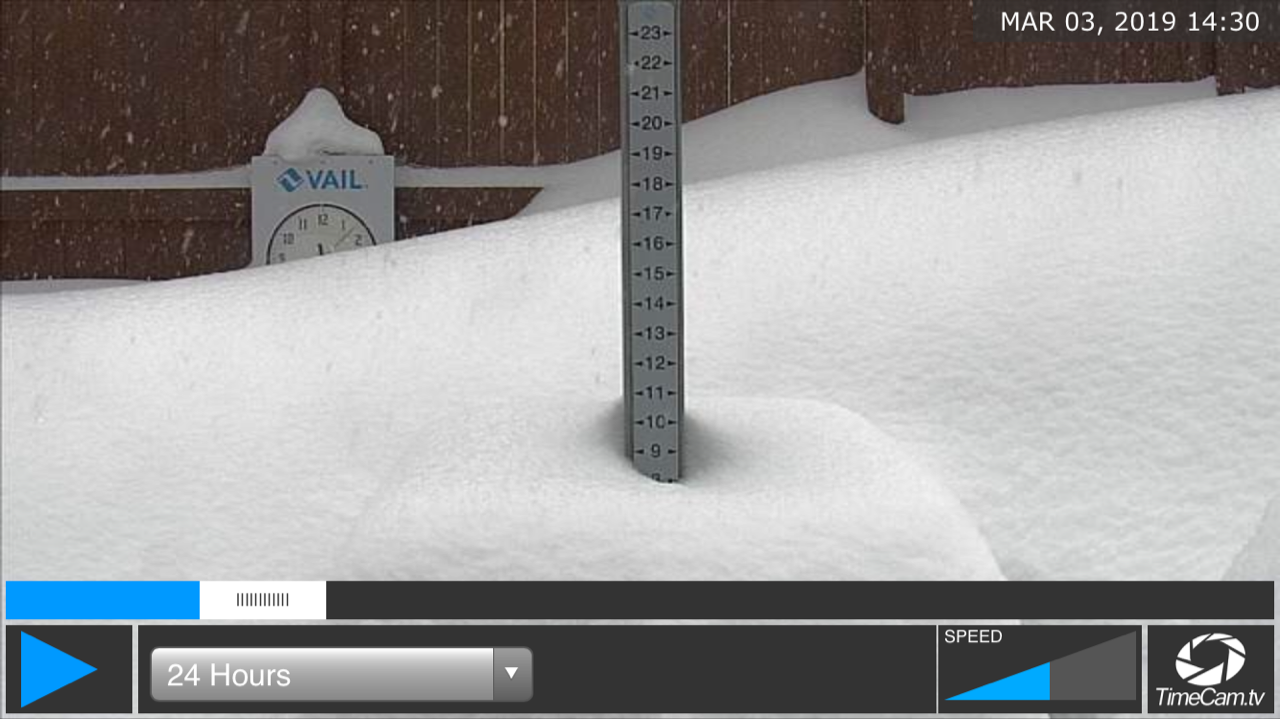 A trusty Vail employee was then called in to clean up the area. She made great time in her shoveling efforts; 10 minutes later, the clock was visible again.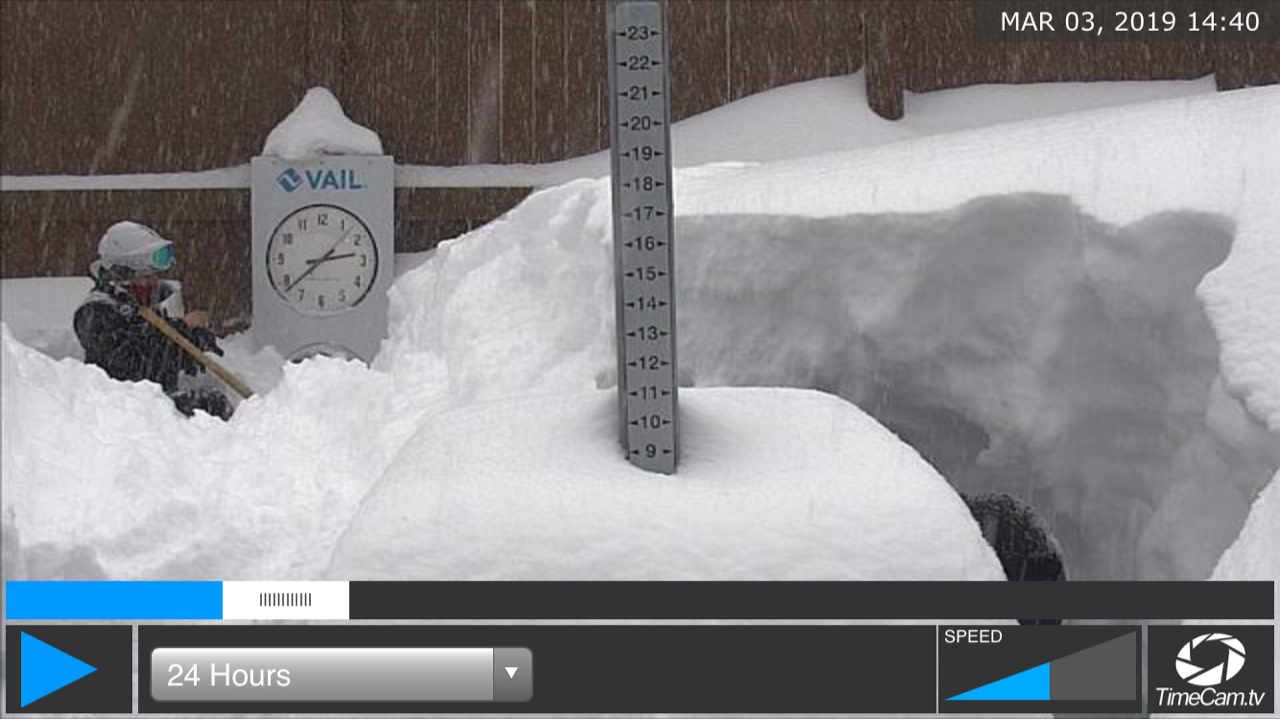 Another 10 minutes pass and she smiles for the camera after a job well done. Thanks for your services snow shoveler!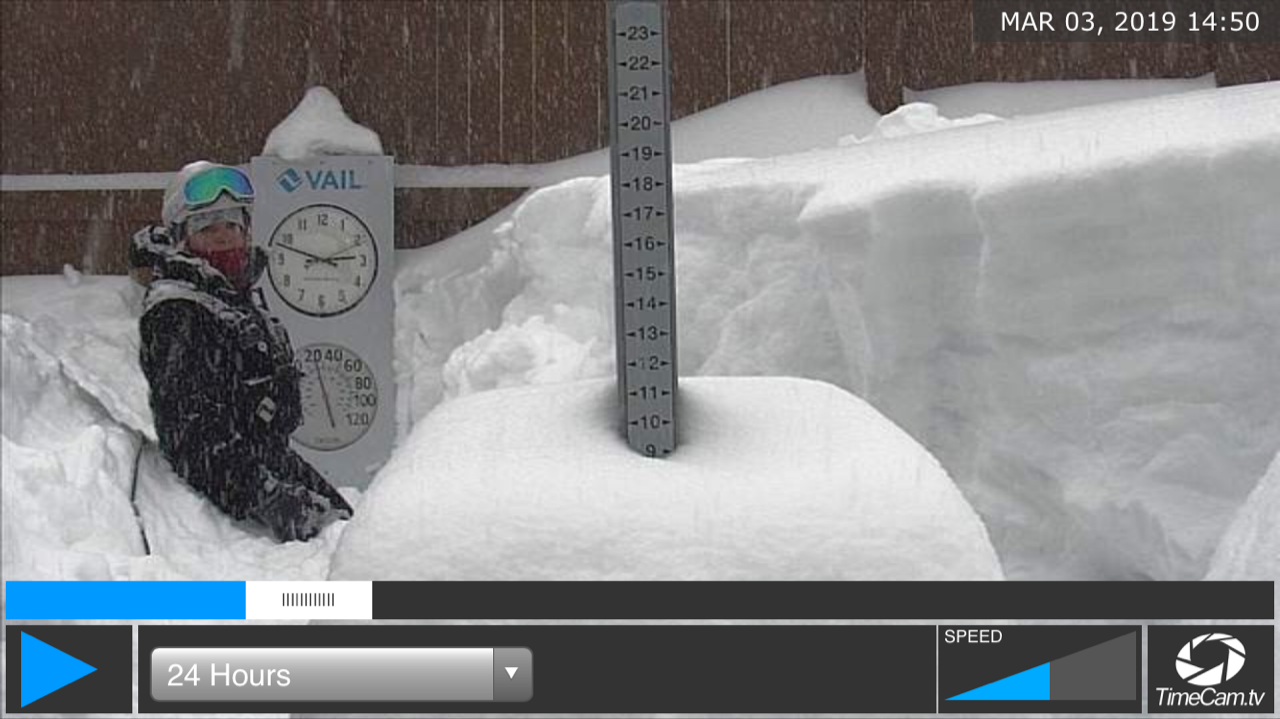 Snowmageddon conditions persisted at Vail for another 6-8 hours, adding another round of incredible days to an already incredible season. Mother Nature continues to deliver in 2019, it's been a season of dreams for snow riders and, of course, there's more snow in the forecast. See you out there!