For a season that got off to a slow start, 2017-18 sure is ending well in Vail.
The resort recorded 17 inches over the course of the last 48 hours, and that's at the recording station near the Ledges run, which is at a slightly lower elevation. In Blue Sky Basin, 2 feet or more could be found on the ground on Sunday, April 8, one week before Vail closes for the season.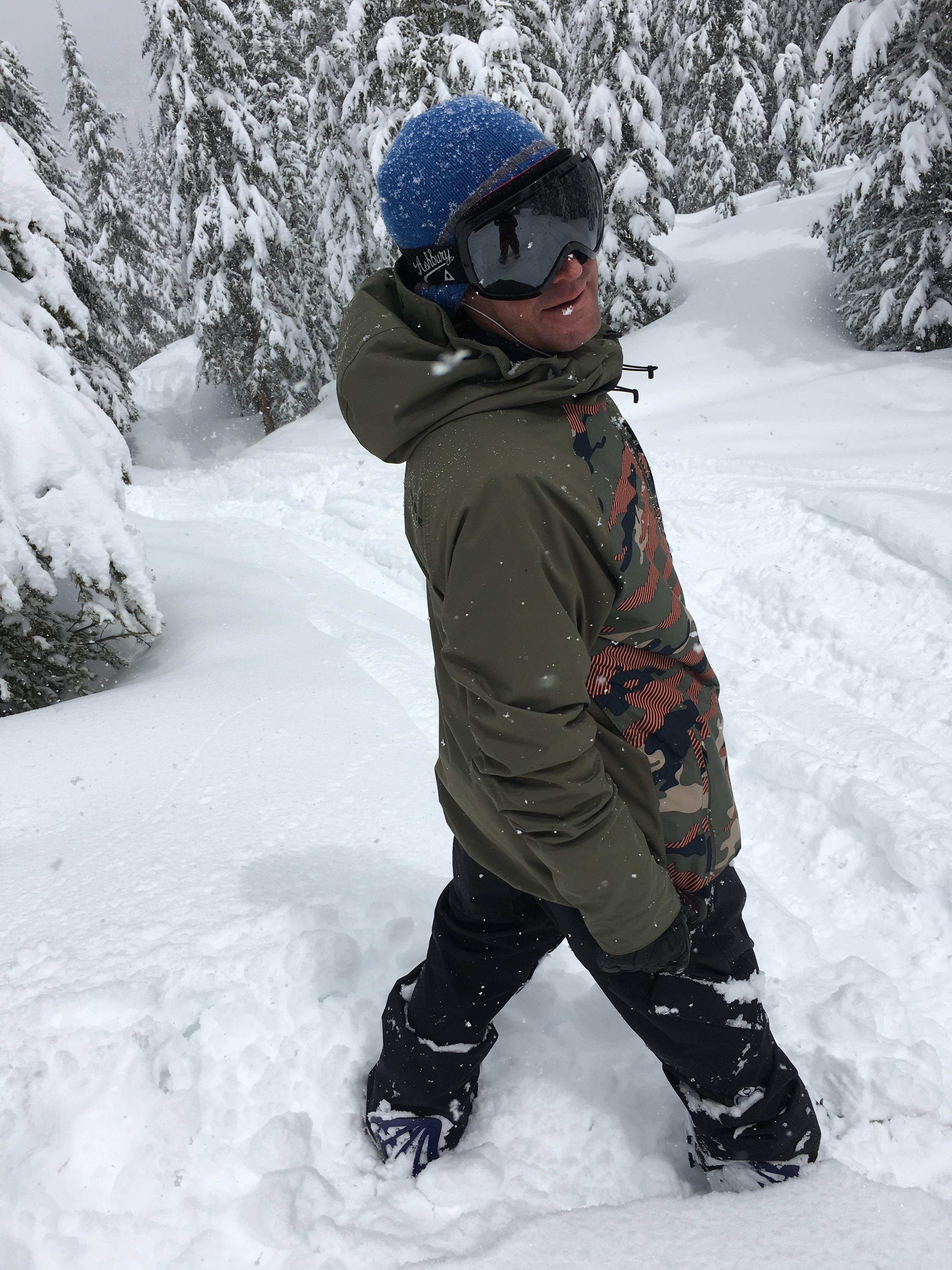 A snowboarder takes a breather during a deep snow day on Vail Mountain on Sunday, April 8, 2018.

The recent snowstorm was deceiving as the valley floor received mostly rain only, tricking some into believing that conditions weren't great on top of the mountain. But boy were they wrong – the rain started turning to snow at about 9,000 feet, and by the time you got to the 10,000-foot and 11,000-foot mark, the snow was light and fluffy and the flakes that were falling from the sky were big and juicy.
It's surprising to find so much snow on Vail Mountain right now, as the season will not be remembered as one of the great snow years in Vail. But when snow totals are low, many grow concerned that the melt-out will occur very early in the year and make for a dry summer without much recreational opportunity on the rivers. But that doesn't appear to be the case this year as we're already a week into April and there's a considerable amount of snow remaining on the mountain.
In past years when low snowfall numbers have beset Vail, the peak runoff would have already occurred at this point. The 2011-12 season comes to mind, when we melted out in late February/early March. The locals' indicator of where we are in the runoff is to, simply, look up at the Riva Ridge run, which is visible from many parts of Vail. When Riva is about halfway filled with snowpack and halfway melted down to the dirt, that means we're at about the peak runoff for the season.
Presently, Riva is quite powdery, and ready to be ripped. In this final week of the season, that's a run we're recommending you check out. The top portion of Riva was very powdery to end the ski day on Sunday, April 8, and more snow continued to fall after the resort closed that day. With seven days left at Vail, the morning of Monday, April 9 promises to be good skiing.
Mother Nature was really able to turn things around in 2017-18! Yay snow!