A lot of Halloween themed events for kids and adults are happening in and around Vail. Dress up in your best costume and check out one or all of the parties on our list.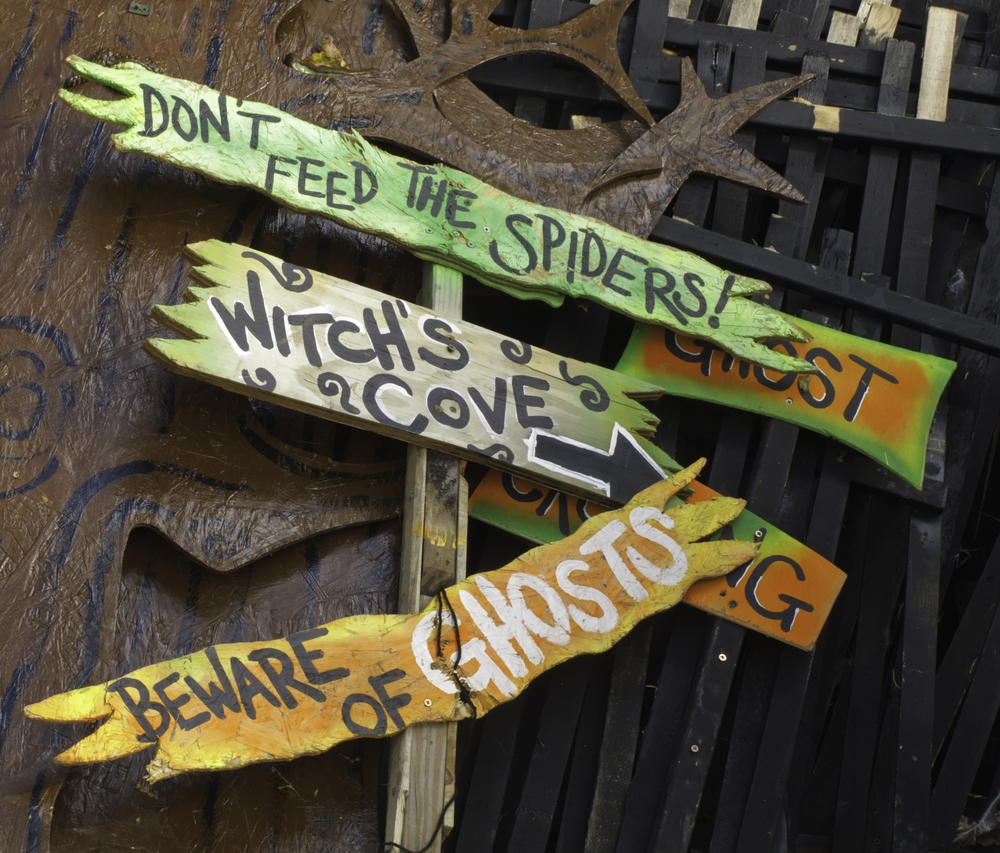 Halloween parties for grownup
The party at the Ale House is going to be on Halloween Night, Thursday the 31st from 10pm to 1:30am. The special guests will be Knot Rock with a live show featuring light rock hits from the 70s and 80s. Join the party in a pirate or nautical theme attire for a great fun night and a lot of giveaways.

Bule Cow is many locals' favorite place for a delicious bite, a drink and guaranteed good time. This year for Halloween the Blue Cow is inviting you to their special "carrie okie" party. For more details just show up to the cow's cozy location on top of bridge street on Halloween night.
One of the most original party this year will be hosted at Route 6 on Friday Oct 25. Dramaween is a costume party and a fundraiser for two local schools' drama programs. The unique party is featuring the classic rock cover band Rewind and promises a memorable night of dancing, drinks and light appetizers.
Vail Brewing Company
is hosting a party at their EagleVail location on Halloween evening. Whether you want to participate in the costume contest or just watch people, you are guaranteed to have a great time with a live performance from
Lola Rising and giveaways throughout the night. Definitely do not miss the opportunity to try their seasonal pumpkin beer.
Halloween kids activities:
There is a lot of activities for families with young children. Whether you are looking to find spend some creative time with your kids or let them freely submerge in the season's spirit, Vail has something for you.
On Friday Oct. 25
Vail Recreation District
is throwing a Halloween themed parents night out at the Vail Gymnastics Center near Red Sandstone Elementary from 6pm to 9pm. Children 5 and up are welcome to participate in the trick or treat night featuring a
haunted house, costume contest, gymnastics games and activities, pizza, snacks and a Halloween movie. Cost is $20 per child.
Vail Public library is inviting kids and families to participate in the Build a Scarecrow contest on Saturday, Oct 26. The winning scarecrows will be decorating the library through the fall season. You do not need to bring anything but a desire to get creative. The library, partnering with Vail Valley Cares Thrifty Store, will provide art supplies and appropriate clothing.


By tradition the Vail public library hosts a spooky Trick or Treat Story Time for the littlest participant to kickoff the activities in the village. This year the story time will start at 1pm and end at 1:45pm on Thursday afternoon right on time for the trick or treat trot in the village.

The annual Vail Trick or Treat Trot is set to begin at 2pm and will go through both Vail and Lionshead Villages, lasting until 5pm. Kids from all ages can trick or threat at any of the participating locations which will be marked with orange pumpkin bags. This is an afternoon filled with fun and lots of candy.