October is a great time to visit the Vail Valley. The busy summer is over but the ski crowd is not here yet and you get to have the town and the mountain to yourself. Whether you are here to enjoy the magical colors of autumn or to sample the luxurious lifestyle Vail has to offer you will not be disappointed.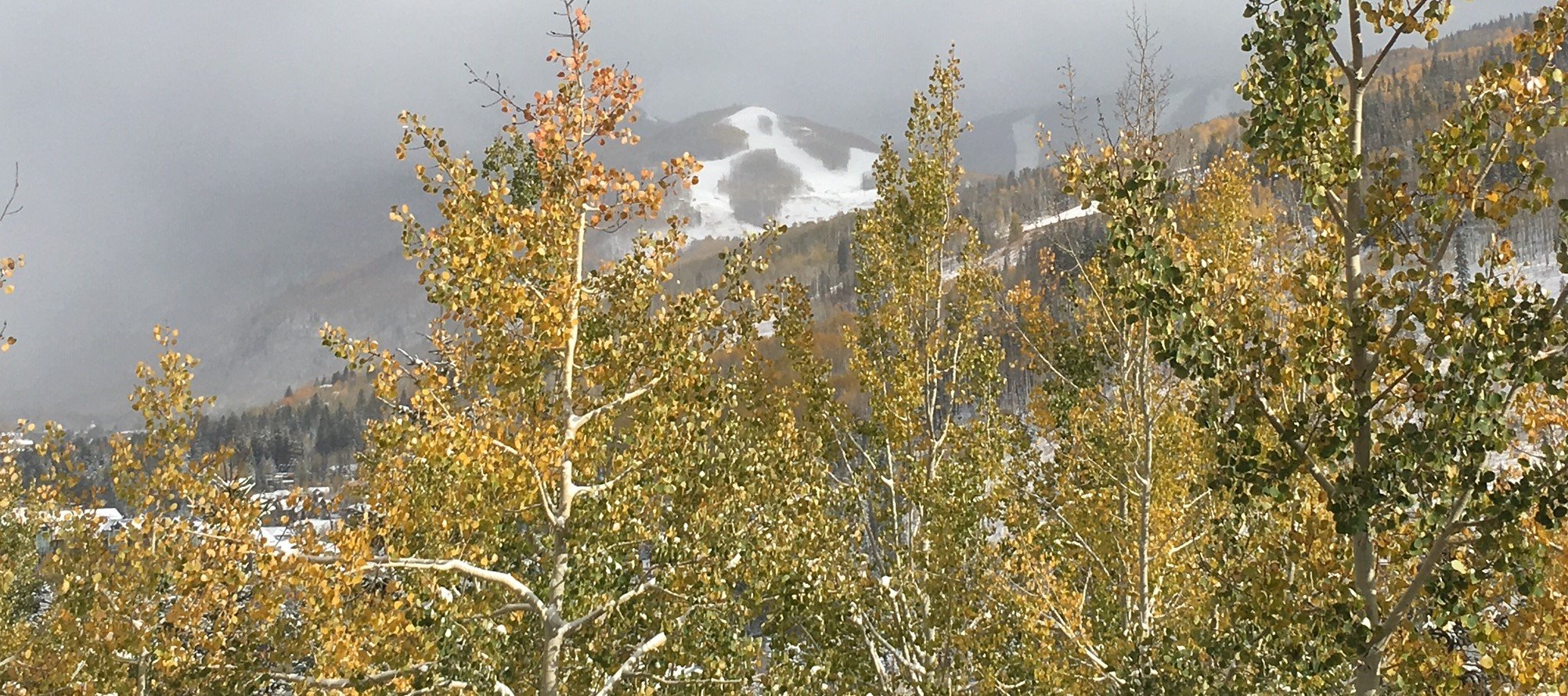 Things to do
Stop by Vail Brewing Company's location in Eagle-Vail on October 19 for a great time and laughter at the Vail Comedy Show. Headliner Christie Buchele will be in town, the show is free and starts at 7:30pm. All of the shows have special guests dropping in too, so arrive early for good seating, and be ready to let loose.
Every day of the month in October one of the most praised fine dining restaurants in town is inviting you to join them and learn about five select French wines. The Wine Tasting at La Tour is an hour long event and it starts at 5:30 PM every day of October. Stick around after the tasting and try their creative fall menu.
Another event that you don't want to miss is the 50th Vail Annual Ski and Snowboard Swap. For decades the Ski Swap has been known as the best place to find great deals on new or lightly used snow gear. This event offers one of the biggest selections of equipment, clothing and accessories. Products include everything from alpine, snowboard, telemark and nordic gear. All ranges of winter clothing and accessories such as helmets, gloves and goggles will also be available for purchase. Doors open on Friday October 25 at 5 pm. Admission is $15 for the first two hours on Friday evening and $5 for everybody who comes in between 7 and 10 pm. Admission is free for the rest of the weekend, the hours are Saturday 10am-6pm and Sunday 10am-2pm.

Places to eat
A lot of the local restaurants are continuing their specials and adding new seasonal items to the menu in October.
Montauk, which was recently voted the best sea food restaurant in the Valley, is currently offering 30% off entrees.
Vail Chophouse is also running a daily special featuring $1.50 oysters, $10 house wine by the glass, and $9.99 flatbreads.
If you are in the mood for a home-cooked Italian meal check out Vendetta's in the heart of Vail Village, featuring a special fall menu with entrees for $15 or less.
The best deal for Sushi and Hibachi dinner is Nozawa, which offers 50% off all dinner entrees, hibachi entrees and sushi rolls.
For a great happy hour in the village check Bully Ranch. Happy hour there is every day from 4 to 6pm.
Enjoy $4 drafts, $5 wells and $6 house wine and mudslides.
A great place to take advantage of the fall prices and enjoy the game your team is playing is the Red Lion, daily special every day and $5.50 21oz Coors Light draft all day are only two of the many off season deals the restaurant offers