Take a casual hike up Bellyache Road in Wolcott and you just might bump into the valley's premier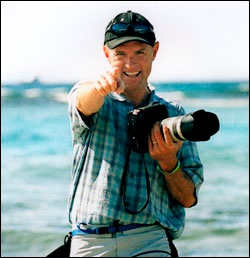 photographer, Jack Affleck. Affleck is a legend among snappers who see the many beautiful sights in Vail and think "I wonder if I could make a living off vistas like these."
Hike up Ptarmigan Ridge on Vail Mountain and you'll hit one of Affleck's hallowed grounds, the powder field with Mt. Holy Cross behind it. Rumor has it a lift was never built there just so Affleck would have a stash to shoot should the need arise.

Any visitor to the Vail area has see Jack's work throughout the valley and in national magazines. And now you can purchase Jack's photographic art - great gift idea.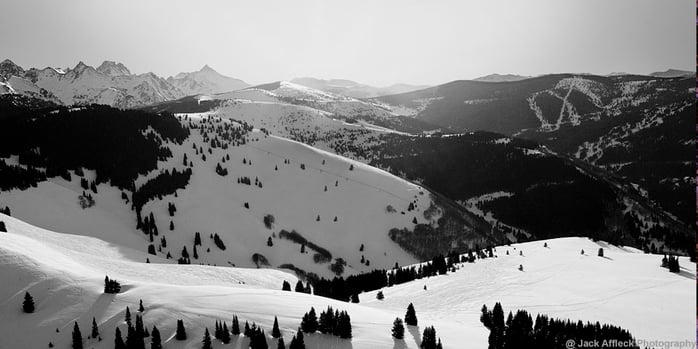 Originally a musician, Affleck says he never aspired to be a photographer, but after taking a class in high school he realized he enjoyed taking pictures.

"In life, there's an actor, and there's an audience, and the photographer is caught somewhere in between the two spaces," he says.

Affleck says in Vail, a person with a camera can stand on top of any mountain and get amazing photography. He himself was personally inspired by Colorado photographer Ken Redding.

"It's a profession that you can feel good about it at the end of the day," he said.

Learn more about Affleck here: http://purpleskygallery.com/jack-affleck and see a great sample of his work. (or even buy a high resolution print for your home or office.