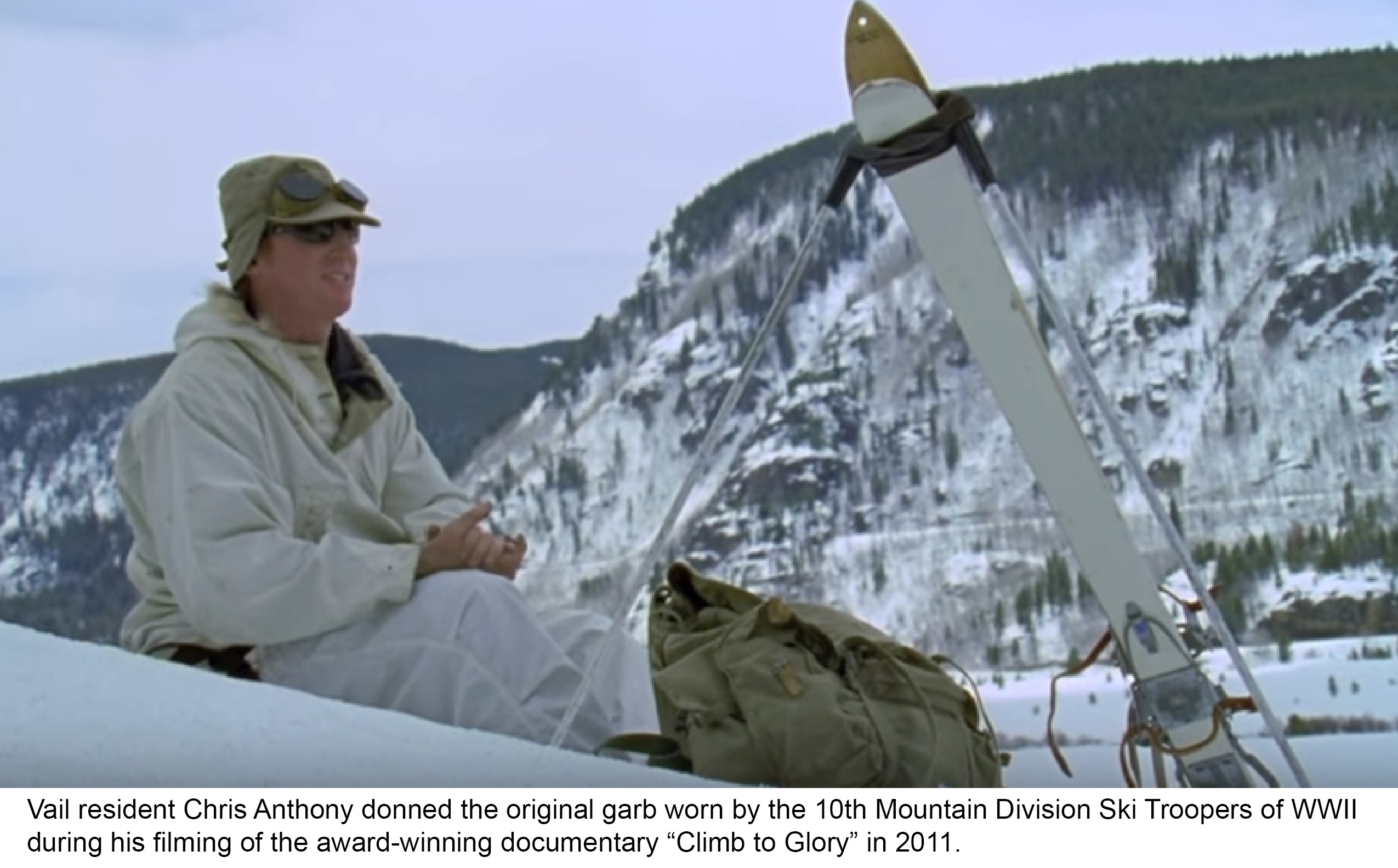 When the Warren Miller film company's new movie hits the Vilar in Beaver Creek on November 27th and 28th, it will mark 26 years of ski movie star fame for Vail resident Chris Anthony. Anthony says he has been a fan of Warren Miller movies ever since his parents took him to one as a kid, and to grow up to be part of more than 25 years of Warren Miller movies is a dream come true. Among his proudest achievements are
starring "Dynasty," a movie that took Anthony to Mongolia after an ancient skiing culture was discovered there, with cave drawings of skiers pre dating the era commonly thought to represent the first origins of skiing in Scandinavia. Anthony met those ski natives and shared in their passion for the sport.

And in the award-winning film "Climb to Glory," Anthony helps tell the story of the original 10th Mountain Division Ski Troopers and how they transformed skiing as a whole and championed the U.S. ski industry after World War II. Those ski troopers went on to found many of the resorts in Colorado including Vail and Beaver Creek, and after being a major part of this movie about them Anthony went on to show the film to more than 7,000 students in Colorado as part of his Youth Initiative Project. He's also provided scholarships to over 34 students with his Youth Initiative Project and has been named an official Youth Ambassador for the state of Colorado. You can see Anthony at the Vilar November 27-28, 2015, when the Warren Miller Entertainment company's 66th film, "Chasing Shadows," hits the theater.