Booking a private home and condo comes with many benefits such as privacy, space, and unique features, but you may be worried about missing out on the full service features a hotel offers. No need to fret, a private concierge can take care of everything for you so you can enjoy the best of both worlds! Our favorite in the Valley is Mark at Mountain Resort Concierge.
Mountain Resort Concierge is a lifestyle management company offering one-stop shopping for all your vacation needs with a focus on the secondary home rental market. Book your accommodations and Mountain Resort Concierge contracts with a variety of third-party vendors to set-up numerous hospitality amenities ranging from restaurant reservations and transportation to concert tickets, ski/bike equipment, and groceries all delivered to your door.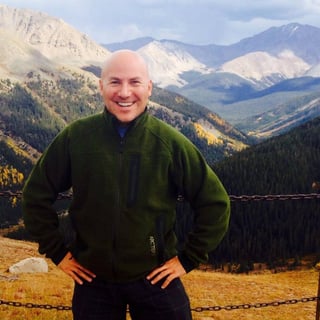 President/Owner Mark Dubovy has a background in sports/entertainment marketing and events and has worked at large media companies such as ESPN and Spike TV as a stint at the NFL. But he also has a resort hospitality background after graduating from Cornell University's School of Hotel Administration and working at resorts in Tahoe and Vail.
"Working in all these areas with fortune 500 clients and strict deadlines gave me the experience I needed to manage details and deliver exceptional customer service," Dubovy said.
Dubovy says he discovered an under-serviced niche in the market after seeing the growth of the AirBNB, Home Away and VRBO business segments.
"If people are spending good money to rent out a home or condo for a week, they should also have access to top-notch hospitality amenities, like those that stay in hotels have access to," he said.
Mountain Resort Concierge offers everything from transportation and grocery delivery to ski rentals and personal chefs. They can also book your dinner reservations, your non-skiing activities like snowmobiling or dogsledding, or even work with an event planner to set-up a special birthday party or business seminar. In addition, they can even hire personal trainers and deliver spa quality services to your home.
You can find Mountain Resort Concierge's full range of services at https://mountainresortconcierge.com/services