The 11 ¼ mile network of multi-use trails known as the West Avon Preserve is now open just west of Vail. Twisting through the parcel between the Singletree and Wildridge neighborhoods, the trails range in degrees of difficulty from easy to strenuous. Residents and visitors can enjoy peaceful hikes and exhilarating mountain bike rides; horseback riding is also allowed on this large, mid-valley hillside property that borders National Forest land.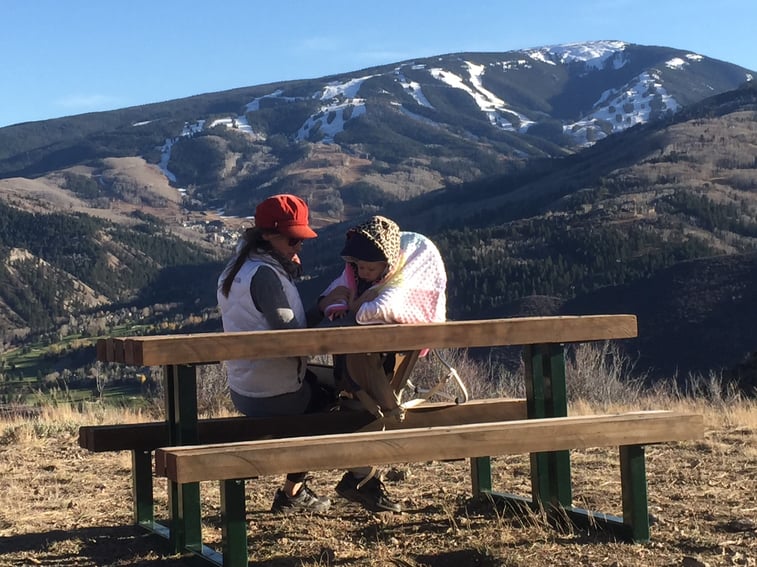 A view from the Beaver Creek Point trail in the West Avon Preserve
The trails were opened after an evaluation determined there was no significant damage from winter snowmelt or erosion. Although it is mud season throughout the valley, the West Avon Preserve is open to hikers and riders because this sunny, south facing preserve receives more sunlight and the trails have already baked to a stable condition.

While the trails system will officially open, muddy trails are always closed. Please continue to observe temporary closures this spring as crews work on Lee's Way, BLT, and other portions of the West Avon Preserve. If you encounter mud on any trail, please save and protect the trail by turning around! Hiking and biking on muddy trails threatens their longevity by increasing erosion leading to the loss of the rolling contours that make the West Avon Preserve so much fun! Remember, if you want to ride through this diverse and beautiful mountain environment; please help protect it by staying on the trails and riding only on hard surfaces.

Those who use the trail system are asked to respect others and abide by the following trail etiquette:
Downhill travelers yield to uphill travelers
Alert others when passing from behind
Bikers yield to joggers and walkers; joggers yield to walkers
Don't create new trails or walk around obstacles; stay on the trail
Leave no trace
No camping
No smoking
No alcohol
No hunting
No fires or fireworks
No motorized vehicles
Four-legged best friends are allowed off-leash in the West Avon Preserve but must be under voice control and the owner must have a leash in his or her possession. Dog owners must promptly remove fecal waste and deposit it in a proper trash container.

To enjoy this beautiful open space, parking is available at Nottingham Road, Beaver Creek Point, and the O'Neal Spur Pocket Parks. Restroom facilities and water fountains are available at the O'Neal Spur Pocket Park which is also ADA Accessible.