Vail and Beaver Creek have been receiving tons of snow and in some areas of the mountain, it's just sitting there not getting skied.
So if you're looking for fresh, untracked powder, getting to those openings as they happen is the opportunity of the season. One such area known for its steep terrain, perfect for powder riding, is Grouse Mountain at Beaver Creek. And now you know when to be there to track out the untouched, as the resort announced today that the Grouse Mountain chair will start turning Saturday morning. So if you're in town, Grouse Mountain will be the place to be for powder skiing.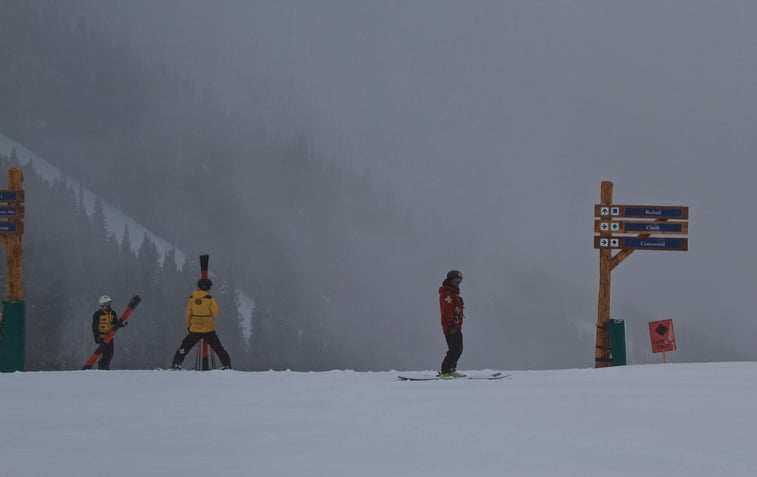 Here's a shot from photographer Jon Resnick of The Red Tail area of Beaver Creek opening Wednesday during blizzard conditions on the mountain.
Beaver Creek Resort opened Birds of Prey Express Lift (#9) on Wednesday, with terrain access on Red Tail. Larkspur Express Lift (#11), Arrow Bahn Express Lift (#17), Grouse Mountain Express Lift (#10), and Highlands Lift (#2) will open during the day on Saturday with access to beginner, intermediate, and expert terrain. Talons Restaurant opened on Wednesday for the 2016-2017 season. Broken Arrow in Arrowhead Village will open on Saturday, December 17.

On Saturday, Beaver Creek Resort will operate the following lifts with access to more than 1,000 acres of terrain:
Centennial Express Lift (#6)
Buckaroo Express Gondola (#1)
Cinch Express Lift (#8)
Bachelor Gulch Express Lift (#16)
Drink of Water Lift (#5)
Strawberry Park Express Lift (#12)
Rose Bowl Express Lift (#4)
Riverfront Gondola Express (#7)
Lower Beaver Creek Mountain Express Lift (#15)
Upper Beaver Creek Mountain Express Lift (#18)
Bird of Prey Express Lift (#9)
Larkspur Express Lift (#11)
Arrow Bahn Express Lift (#17)
Grouse Mountain Express Lift (#10)
Highlands Lift (#2)