Bravo! Vail has an exciting program for 2018, and might just be saving the best for last.
Closing out this year's Bravo! Vail international music festival are Grammy Award winners Roomful of Teeth, an eight-voice ensemble which won the Grammy in 2012 in the category of Best Chamber Music/Small Ensemble Performance for their 2012 self-titled debut album. They were also nominated for two other Grammys that year.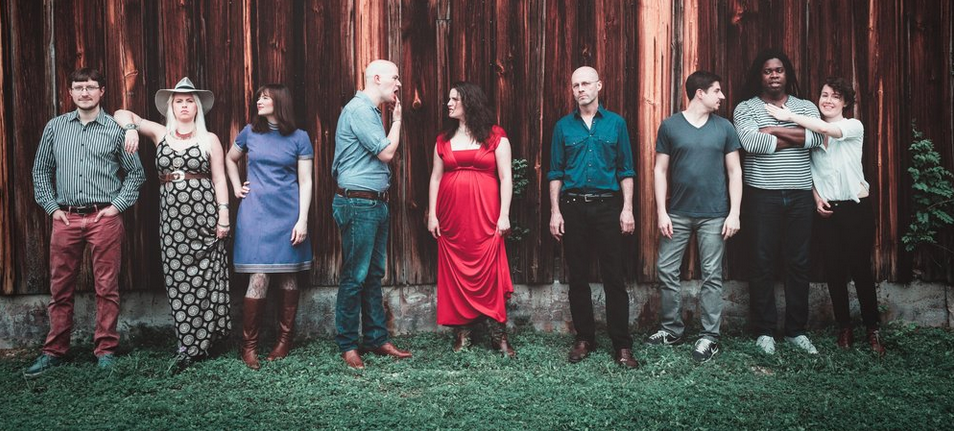 On Tuesday, July 31, 2018, Roomful of Teeth will play their first of three shows in Donovan Pavilion in Vail. They will play again on Wednesday and Thursday to close out Bravo! Vail for 2018. All shows will be in Donovan Pavilion at 7:30 p.m.
The first show will be a part of Bravo! Vail's Classically Uncorked Series where Roomful of Teeth will will provide the vocal ensemble alongside Dover Quartet's strings. On tap will be Stravinsky, Mazzoli, Brittelle, Haydn, Greenstein, Dudley, Hearne before closing out with Mendelssohn's String Quartet No. 6 in F minor.
At Wednesday and Thursday's shows, Roomful of Teeth and the Dover Quartet will be joined by Bravo! Vail Artistic Director Anne-Marie McDermott, who will be playing piano. Wednesday's program includes David Lang's "The Little Match Girl Passion," followed by a Fantasy for Solo Piano in D minor and String Quartet in D minor from Mozart.
The Thursday, August 2 2018 show will be preceded by a pre-concert lecture about the evening's performance from Leah Weinberg of the University of Denver at 6:30 p.m. On the program for Thursday's evening's final night of Bravo! Vail for 2018 are pieces from Ravel, Gabriella Smith, and Dohnanyi.
In addition to winning a Grammy in 2012, Roomful of Teeth member Caroline Shaw won the Pulitzer Prize for Music in 2013 for Partita for the four movements which appear on the group's 2012 album, titled "8 Voices."
Tickets for Roomful of Vail's shows are currently selling for about $50 on ticketing.bravovail.org.