The celebrated Junior Jam returned to the 34th Annual Burton US Open Snowboarding Championships Tuesday with 15 of the top, amateur halfpipe riders ages 14 and under competing in Vail Mountain's 22-foot superpipe. Mammoth Mountain Snowboard Team riders dominated the competition with 12-year-old Tessa Maud and 14-year-old Judd Henkes taking the top spots in the girls and boys divisions, earning the chance to compete against the pros in Thursday's halfpipe semi-finals.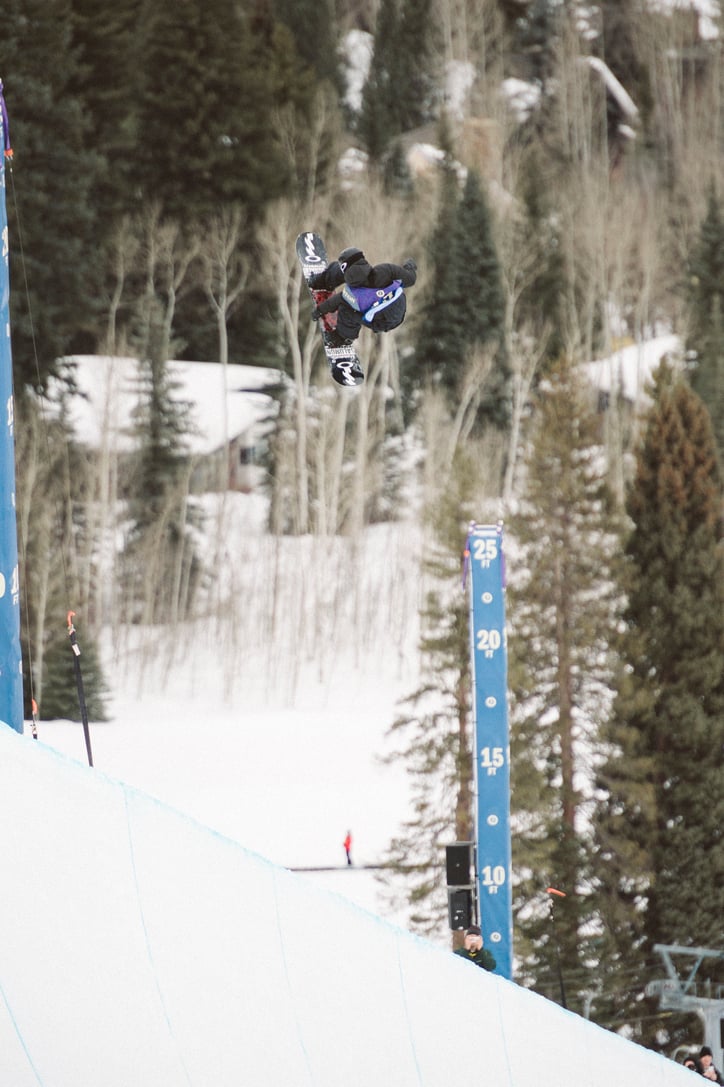 The Burton US Open continues through March 5 and includes concerts, product demos, Burton Girls happenings, kids' Learn To Ride opportunities and more. By day, experience world-class halfpipe and slopestyle competition, then at night keep the momentum high with FREE concerts, events and
activities for all ages.
At Tuesday's Junior Jam, Henkes took the lead on the first run and held it throughout the three-run competition. He few 15-feet out of the halfpipe on hit first jump and maintained amplitude and style throughout his run, which included a frontside 900 and a stylish crippler 720.
Judd, who's been riding since he was four years old, says he took inspiration from Ayumu Hirano after having seen him compete and win at the 2012 Junior Jam.
"He was just sending it, so I tried to do the same," Judd said.
Look for Judd to make a name for himself in Thursday's semi-finals.
"It's going to be cool competing on Thursday, I'm going to try to step up my run a bit and make finals," he said.
Twelve-year-old Tessa Maud from Carlsbad, California, took the top score on her second run.
"I'm really excited about this win," she said. "I'm really proud of myself and I'm really thankful for everything that got me here—my parents, my family, my friends and my coaches especially."
Tessa earned her chance to compete in the Burton US Open Junior Jam by winning both the 2015 USASA Nationals slopestyle and halfpipe competitions. Her run included a frontside 540, back-to-back 360s and stylish grabs including a roastbeef and a nose grab. For Thursday's halfpipe semi-finals competition, she said "I'm just going to go big, goas big as I can!"
Tessa rides with support from the Kelly Clark Foundation, which gives promising young snowboarders the resources to achieve their highest potential through snowboarding. Tessa will be competing alongside Kelly Clark (USA) in Thursday's halfpipe semi-finals.