The largest and longest running grassroots volleyball tournament in Colorado comes back to Vail for its 44th consecutive year. The 44th Annual Vail King of the Mountain Open, voted as one of the Country's Top 5 grassroots volleyball tournaments, takes place in Vail, Colorado over this coming Father's Day Weekend, Friday-Sunday, June 17-19, 2016.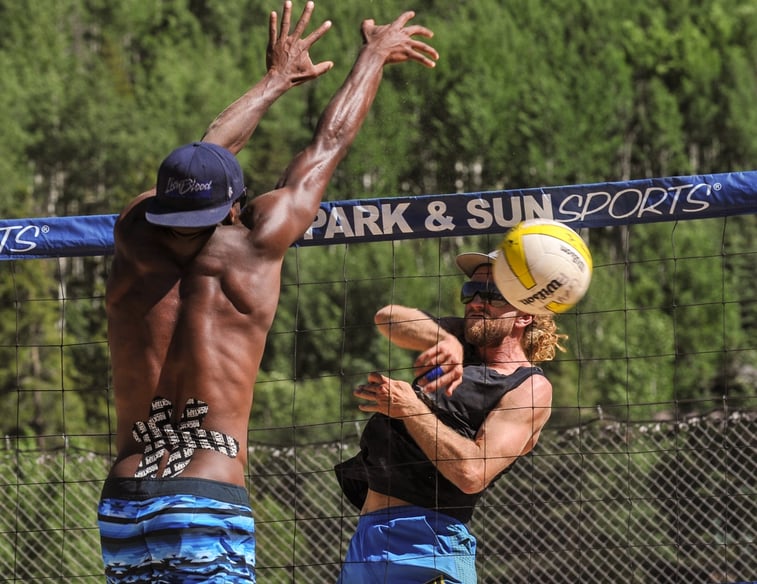 Offering 26 different divisions of play, the King of the Mountain serves up not only a juniors beach volleyball clinic; but, also includes competition for juniors, adults and co-ed teams; and, even, special Father/Son & Father/Daughter divisions to celebrate Father's Day.
Produced by the same production company that gives Colorado the #1 Rated Pro-Am Event, The MotherLode in Aspen, the Vail tourney brings in upwards of 700 teams from all over the Rocky Mountain Region to compete at one of the Country's #1 mountain resorts – Vail. The sand courts at the Vail Athletic Field will host the best beach volleyball players in the Region, some of whom also compete on the professional beach volleyball tours.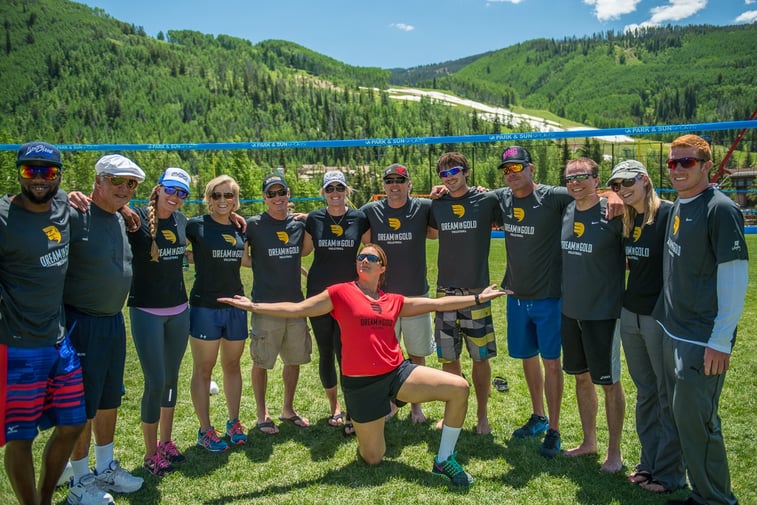 3-Time Olympic Gold Medalist Misty May-Treanor will be hosting her only stop in the Rocky Mountain Region for her "Dream in Gold" junior volleyball clinic national tour. Not only does the Vail tournament give aspiring pro players the opportunity to hone their skills; but, it also gives the hundreds of recreational players around the Region the opportunity to compete in a relaxed atmosphere over Father's Day Weekend.
The sport of beach volleyball is the fastest growing sport in the United States among junior girls athletes as the NCAA has, recently, made the sport an official NCAA Championship sport. As well, the recent success of our Olympic teams (3 straight gold medals in women's beach volleyball) has given new life to the "lifestyle" sport that was born on the beaches of California in the 50's; making it a great spectator sport around the Country and the world.
Two of the Country's Top 5 iconic grassroots volleyball tournaments take place in Colorado – Vail and Aspen.