The Vail community has a close bound with Mexico as all winter long we share the ski slopes with our southern friends. Many Mexican families made Vail their favorite vacation destination and they bring a fun, vibrant atmosphere to out town that we all enjoy. So it is no surprise that Vail loves celebrating Cinco De Mayo, and there are a lot of places around the Valley that offer festive food and drinks.
Taqueria No Se Hagan Bolas is as close to authentic street style tacos and Mexican food as it gets in the Vail Valley. The food is so good that you can almost feel the warm southern breeze on your skin with each bite, and you are definitely going to feel the heat in your belly as the food is deliciously spicy. The spot is really small with a very limited seating area, so it is not the place where you will find the Cinco party but rather the place where you can celebrate the culture by indulging in its food. If you go to No Se Hagan Bolas early on weekend days you might even get some of their famous menudo, which is usually gone by noon. Tacos are what this little eatery is famous for but do not leave without trying their horchata and the marinated pork tortas. No Se Hagan Bolas is located at

104 Beaver Creek Place.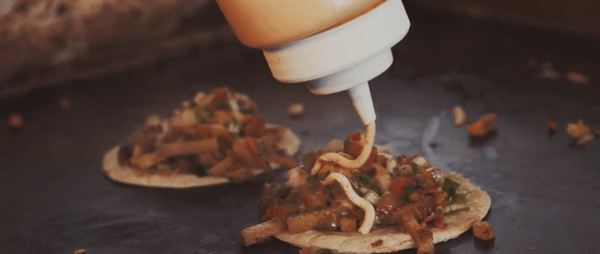 Mountain style tacos
Rocky Mountain Taco has been voted twice by locals and visitors as the best taco and Mexican food in Vail, and if you haven't tried their Hippie Crack tacos yet you need to stop by the track today. Rocky Mountain Taco is located at the parking lot right in front of Vail Brewing Company in Eagle-Vail, so you can choose a delicious bite from their perfectly sized menu and wash it down with a glass of fresh beer or kombucha. You can choose between taco, burrito, quesadillas and tortasin carnitas, alambre, carne asada, chicken or vegetarian potato. You won't be watching the surfers or burring your toes in the sand, but you might be able to catch a great live music show at the brewery.
If you are looking for something a bit more sophisticated than a street style taco, Maya at the Westin River Front is the place to check out. The food in this unique restaurant is not just delicious, it is memorable. You will be talking about your meal and experience at Maya long after you leave.

Chef Richard Sandoval blends the earthy flavors of his native Mexico with worldly ingredients and creative cooking techniques to create a modern, fresh and truly gourmet Mexican cuisine. Make sure you try the mouth-watering guacamole, the tacos with authentic fillings and fresh-made tortillas and the Chef's signature dishes.