What makes a good ski resort great? Is it the slopes or is it the aprè-ski scene? It is hard to say, but one thing is for sure, in Vail you can find a great variety of both. Whether your idea of apès is sitting on a sunny deck with a pitcher of beer, dancing your ski pants off, or lounging with a novelty cocktail in your hand, Vail has a place for you.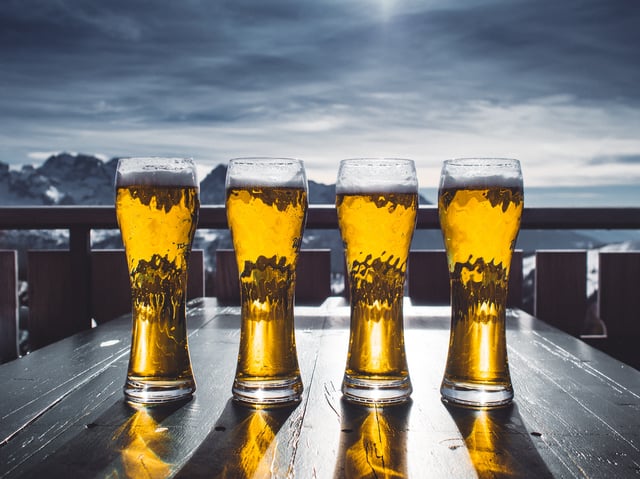 The patio
Sunny winter afternoons in Colorado are best enjoyed with a cold drink and friends telling each other stories of the day spent on the mountain. If you are looking for the best places to enjoy an après ski drink on a sunny day, try Vendettas in the Vail Village. The crowd is a lively mixture of locals and visitors, the open floor-to-ceiling windows give you a great view of Bridge Street and if you are hungry you can get a slice of delicious pizza. If you end your ski day on the Lionshead side of the mountain, Garfinkel's is the place to après. The patio is huge with tables that can accommodate big groups, and you can watch the last skiers and riders com down the mountain while enjoying delicious food and reasonably priced drinks.
The cocktails
If your idea of good time after skiing is grabbing an exciting cocktail and relaxing by the fireplace, Vail has a few great places. The Remedy has become one of the most talked about bars in the village for its playful concoctions, inventive elixirs and a twist on classic cocktails. If you are in the mood for a cocktail and gourmet appetizers in a casual atmosphere the White Bison is the place for you. Besides delicious cocktails, the restaurant has a beautiful patio overlooking Gore Creek and great exposure to sun in the afternoon.
The party
The Vail Brewing Company
Tasting Room
in Vail Village is a favorite après ski spot especially if you want to be where the party is. They often have live music and pop-up food and you can always count on having some of the best craft beer in Colorado. Another classic among the seekers of louder ap
è
s experience is
The Red Lion
. With live music, delicious food and happy hour drink specials, the party in the Lion starts in the early afternoon and doesn't die until the bar closes.
Altitude Bar
is also a great option — the party there is loud, young and very much like a true European après-ski. The place fills up quickly as it is known to offer some of the best happy hour deals in town, free billiards and a verity of sports channels. With its energetic atmosphere the Altitude Bar is a great place to start the night.