A townwide scavenger hunt/race on bikes will be among the signifiers that the cycling season has started in Avon on April 14, 2018.

Cyclists are invited to cruise around Avon looking for forgotten places, off-the-wall items, new amenities, and little-known facts in a town exploration that is part bike race, part scavenger hunt.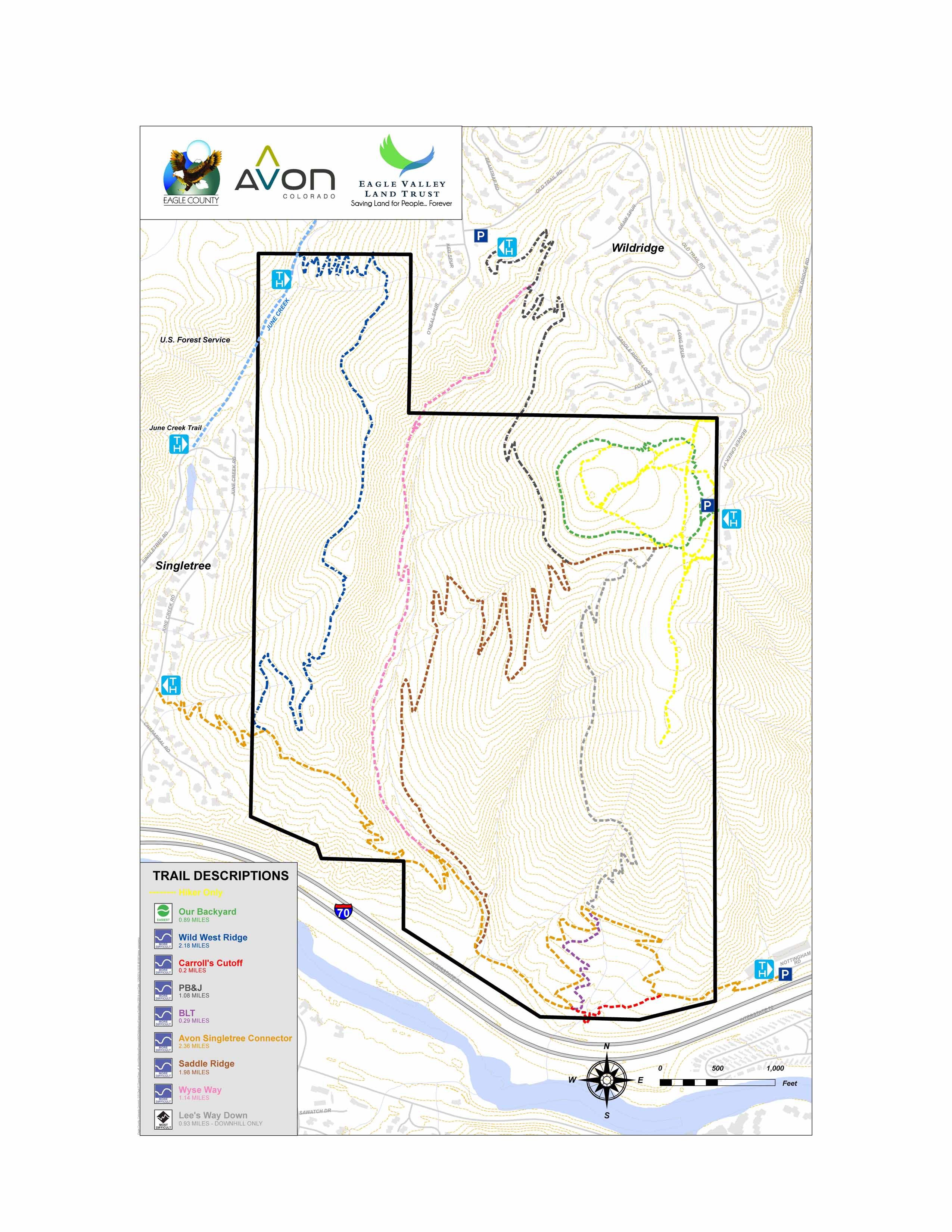 Avon's town-owned trail network in the West Avon Preserve has been a hit with the cycling community since being implemented four years ago, and as a result a party has ensued when the trails open every year on April 15. It's a good day to have trails open, as that's the same day options become more limited in nearby Vail with the annual wildlife closing of the North Trail network taking place from April 15 to June 15 every year.
This year's opening day party in Nottingham Park will also double as the first event in the Westin Riverfront's Ride Avon First series. Called Gears N' Beers, it will feature live music, bike demos, family entertainment, and a pump track, with great local eats and craft beer on sale.

Participants are encouraged to be onsite by 3:00 p.m. before heading out at the 3:30 p.m. start time. The official end time for the scavenger hunt is 4:30 p.m., and the winners will be announced following the live music at 6:00 p.m. Teams can be as big or small as participants like, and bikes are encouraged.

At 4:00 p.m., a modular pump track will open in Nottingham Park, and Progressive Bike Ramps will facilitate friendly competition for all ages and skill levels. Participants can bring their own bike and/or skateboard. The park will be abuzz with other family-friendly activities, including an inflatable bouncy house and interactive art with Alpine Arts Center. Optimum Events will provide beverage service, including a craft beer selection. Food will be available from Rocky Mountain Taco, Mr. G's Cuisine and Baked and Loaded.

Denver band Gasoline Lollipops will take the stage at 4:30 p.m., with a new incarnation of alt-country that combines the sincerity of dirt-floor folk with the high-energy and rebelliousness of punk. Winner of Denver Westword's 2016 Best Country Artist and multiple other accolades, Gasoline Lollipops will bring a lively, heartfelt performance to the Avon Performance Pavilion!

The party will continue until 7:00 p.m., with music, bike demos, family entertainment, and food vendors. This free event promises to celebrate what makes biking and hiking in Avon so special!

For more information, visit www.avon.org/events. Questions? Call (970) 748-4065.