Visiting Vail in late April or May after the resort has closed can be a nice time to enjoy the peace and quiet of the mountains, where you can just take a quiet stroll and not hear the hum of the chairlifts in the background. If you're going to enjoy a spring stroll in Vail we recommend you pack a lunch, along the paved Gore Valley Trail you'll find numerous benches and picnic tables where you can stop and have a bite to eat. The Gore Valley Trail runs along Gore Creek and offers a peaceful glimpse of the running water as you walk by. The trail is 12 miles in total so you can pick it up at any point in Vail. A new spot that people are enjoying picking up the trail is at the bridge over the creek just west of the Ritz Residences in Lionshead. This area is used by snowcats to enter and exit the mountain in the winter, so once the ski season ends it gets especially quiet and beautiful there.
The other main reason to visit Vail after the mountain closes is to check out the other side of Dowd Junction, where West Vail turns to Eagle-Vail. This area will start to resemble summer much sooner than Vail as the drop in elevation and late day sun exposure from the west really make a big difference. Five miles west of Vail, the Eagle-Vail golf course will have 9 holes open starting in April.
Five miles further, the hiking and biking trails in the West Avon Preserve will open April 15. There you'll find beautiful views of the Sawatch mountain range, which will still have snow.
Another few miles to the west in Edwards a short track mountain bike race is scheduled for May 9 at the Miller Ranch Open Space, open to all. Kids start at 5:15 p.m.
Freedom Park in Edwards will also have a skatepark open in April and May.
Also in Freedom Park, the field house has a really fun bouncing area for toddlers and a trampoline area for adults and older kids.
Further downvalley in Eagle, you'll also find a thriving network of hiking, biking, horseback riding and ATV trails all open in April.
Eagle can get really sunny and warm in the evenings in April and May, and their newly redone town park has some really cool climbing features for kids with nice views of the setting sun.
On May 2, a short track race will take place in Eagle Ranch, with kids starting at 5:15 again.
Eagle Ranch also has a golf course which will have 18 holes open in April.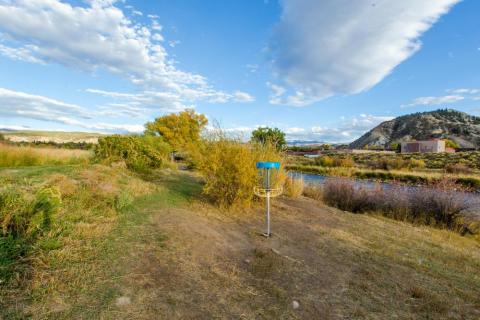 At the Eagle fairgrounds, the Hole in the Sky disc golf course is open in April and May, which is worth checking out just for its beautiful trek along the Eagle River. They have doubles tournaments open to all every Wednesday night starting at 5:15 p.m.
Also at the Eagle fairgrounds, a spring short track mountain bike race is set for April 25, open to all. Kids races start at 5:15 p.m.