It is that time of the year again – you can put your apron away and enjoy a month of eating out every night without having to break the bank. Most of our favorite restaurants in the Vail Valley are offering specials and discounts that are hard to pass up. Check our list of best restaurant deals in town and make a reservation!
White Bison If you haven't been to this hip Vail Village restaurant, you'll definitely want to try it during their spring specials season. During off season the restaurant is open Wednesday to Sunday for lunch, happy hour and dinner from 12 p.m to 9 p.m. If you go to the White Bison on a warm spring day, ask for a table on their beautiful patio, it is the best place to enjoy your lunch overlooking beautiful Gore Creek. Right now all lunch items on the menu are between $8-$15, appetizers are $10-$15, glasses of wine and selected cocktails start at $9 and all dinner items are $25.
Flame The Four Seasons famous steakhouse is offering the best deal on gourmet steak dinner in Vail. They cleverly call it the "Holy Cow Dinner for 2 Special," and it is available only on Friday and Saturday. The special offers an appetizer to share, any two of the participating dinner entrees and a choice of a family size side dish for a total of $81.50. Choosing between items such as the pepper glazed pork belly, the famous Rocky Mountain corn dog, 16.oz New York Strip and 7X Ranch Kobe burger, you are in for a treat.
La Tour One of the most beloved restaurants in Vail Village is offering a great discounts on their main dinner entrees, pricing everything at $25. Don't pass on this opportunity to experience the extraordinary cooking of chief Paul Ferzacca and see why the La Tour has been voted the best restaurant in Vail for years. They are also running wine specials featuring 25% off selected wine bottles.
Nazawa Sushi If you are in the mood for some sushi try Nazawa in Avon for the best deal in town. Every year as the ski season ends the restaurant runs their annual spring special, featuring 50% off sushi rolls and dinner entrees and a very tempting 20% off all drinks on the menu.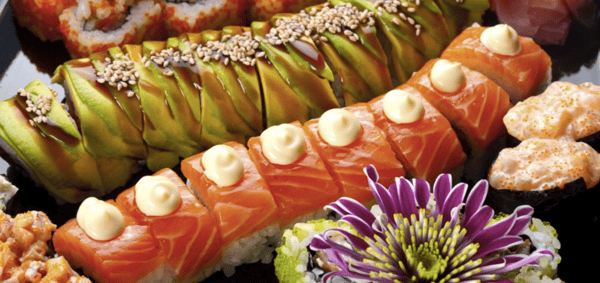 Northside Kitchen Northside is Avon's busiest restaurant no matter of the season. Winter, spring, summer or fall this restaurant offers freshly cooked specials, constantly updated menu and lively atmosphere. Right now for a limited time you can also enjoy half priced dinner items and take advantage of their incredible wine by the glass selection with 45 different wines to choose from.
Gashouse One of the oldest restaurants in the Valley is offering the most flexible combination of deals this spring. If you are really hungry and in the mood for a variety of meats and seafood you might want to try the $23.95 Combo Special with the choice of lobster tail, shrimp and sirloin, or the buffalo tenderloin, buffalo sausage and grilled quail platter. If you prefer the freedom of making your own choice from the menu, you can do so and enjoy 30% off any dinner entree and all bottles of wine. And if you happen to stop by Gashouse in Edwards for happy hour, grab a drink and an appetizer for 20% off the regular price.