Summer is officially here and Vail has so much to offer for the whole family. By tradition, the Vail America Days Festival draws crowds from near and far for a one-of-a-kind celebration of Independence Day. See what's happening in town this 4th in the list below.

Wednesday, July 3

Start your holiday weekend early and enjoy the many activities Vail Mountain has to offer. Take a gondola ride up the mountain and enjoy delicious food and drinks at Eagle's Nest or Mid Vail.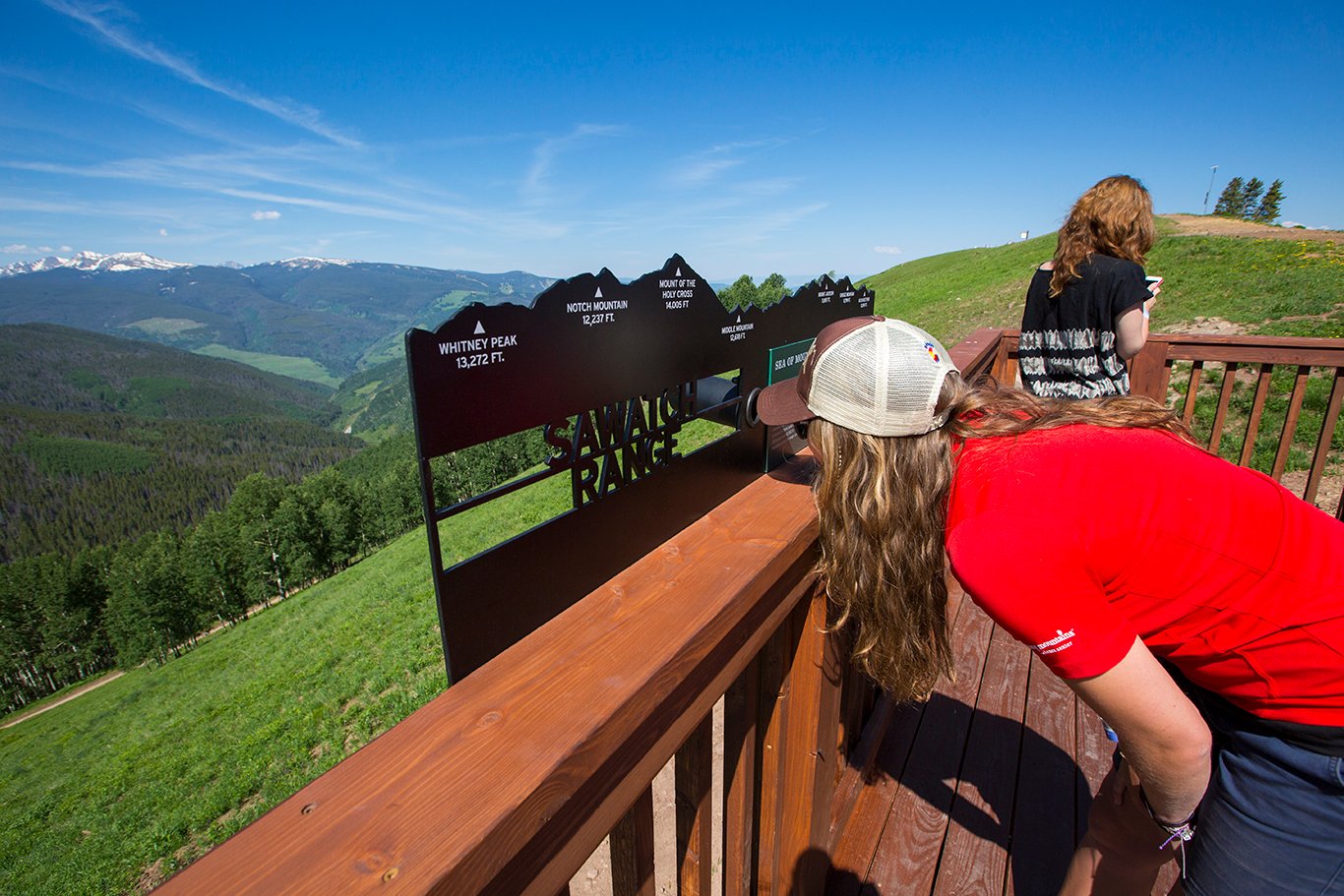 Or if you would like to add a little thrill to your vacation check out Epic Discovery adventure center at top of Eagle Bahn Gondola for an exciting zip line experience, mountain roller coaster rides and much more family fun. The hiking trails on Vail Mountain are also a must-do Eagle Bahn Gondola is open daily from 9:30am to 5pm and Gondola One's hours of operation are 9:30am to 4pm. In the evening check out Jeramy Garret and Friends starting at 6pm at Solaris plaza, who will be performing as one of the featured acts in the Vail Summer Bluegrass Concert Series.

Thursday July 4th

Start your Independence Day with a pancake breakfast offered by Vail Interfaith Chapel from 8 am to 9 am. Next in the long list of fun events is Vail Public Library Bake Sale, which starts at 9 am and stretches till noon. The main attraction of the day is the Vail America Days Parade. The theme this year is "A Tribute to 10th Mountain Division. The parade starts at Golden Peak at 10 am and winds through the Village to end at Lionshead at noon. Come early to get the best spot and keep in mind that parking fills up fast so it might be smart to hope on the bus or bike to town.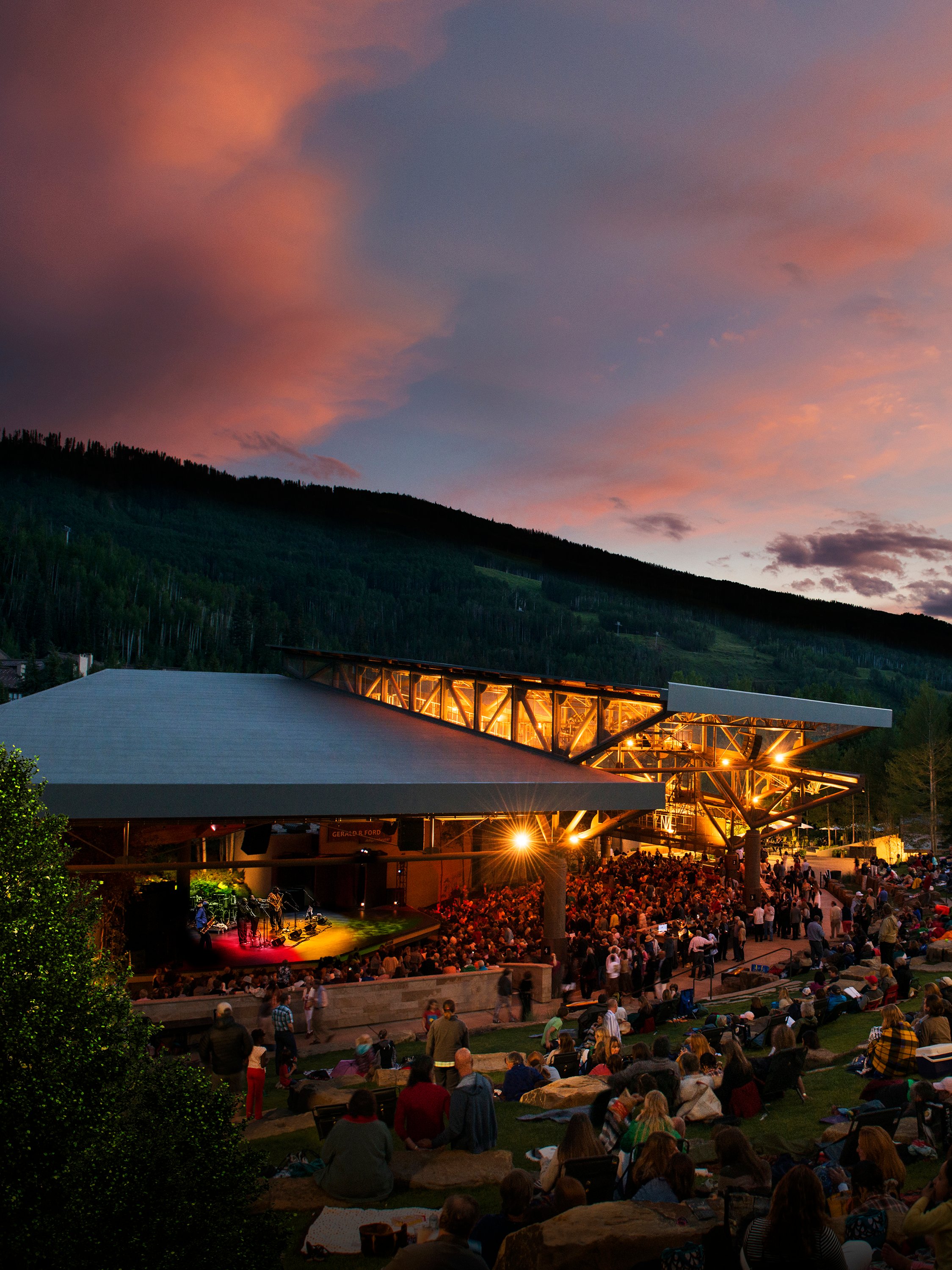 Another favorite 4th of July tradition is the annual Patriotic Concert by the Dallas Symphony Orchestra, it starts at 2 pm at the Gerald R Ford Amphitheater. To end the day come to Golden Peak at dusk for an amazing fireworks show to close off Independence Day festivities.

Friday July 5

Take a scenic ride up Eagle Bahn Gondola for a great music, drinks and a unforgettable sunset during the Friday Afternoon Club, which takes place at Eagle's Nest from 4 pm to 6 pm. Friday the 5th of July is also the opening night for The Philadelphia Orchestra at Bravo! which is an incredible opportunity to enjoy world class music at one of the most stunning outdoors venues. The seating area gives you a true concert hall experience but it is the picking lawn that makes the Bravo! Vail truly unforgettable.

Saturday July 6th

Start your day with some scenic stretching at Mid Vail. Mountain Top yoga classes are offered every Friday and Saturday at the deck of The 10th. These 50 minutes classes start at 10 am and are only $10 extra to your daily scenic pass. Do not miss this enriching experience. For more kids friendly action stop by the Family Fun Fest at Lionshead. This is an event for the entire family with different activities such as group games, contests, bouncy castle and performances from visiting musicians and dancers.

Sunday July 7th

The main event on any summer Sunday in Vail is the Vail Farmers' Market. This is a art festival, farmers market and a culinary expo all in one. With more than 130 tents fillet with local and one-of-a-kind goods and delicious bites, this is the perfect place to spend a couple of hours of slow strolling with friends, grab lunch and show off your four legged friend.