There's no time more valuable than vacation time, whether you're a powder chaser or in Vail bonding with your family, taking advantage of various services offered in the area can save precious hours on your vacation.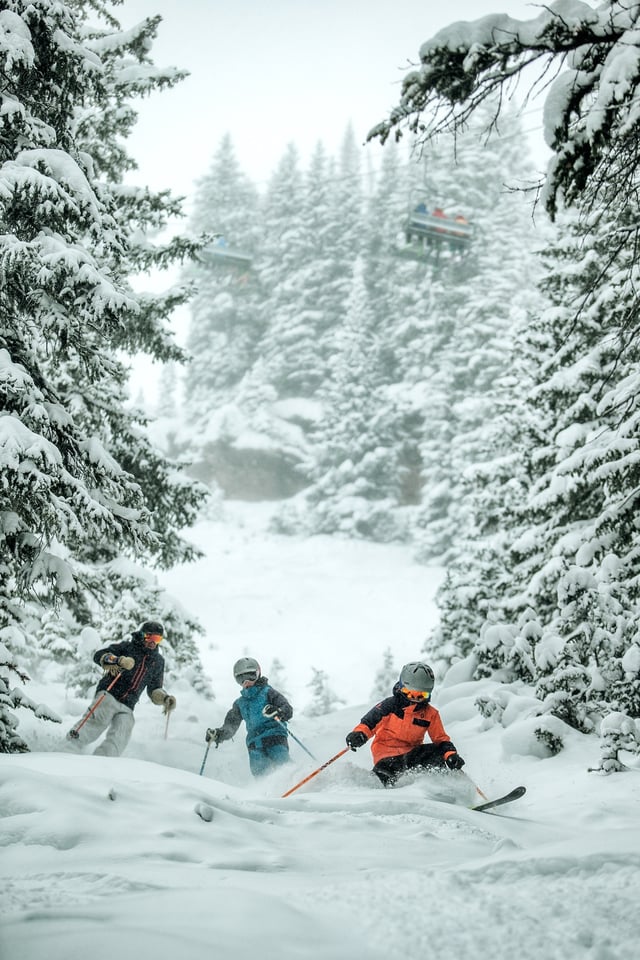 Transporting your luggage
With the cost of checking luggage these days, why check at all? If you're skiing or snowboarding the Vail area a company called
SkiPods
will offer luggage pickup from your home and drop off at your destination with reasonable pricing
–
$80 for ski bags and/or large suitcases; $55 for boot bags and/or small suitcases. Another great thing is they take away that fear that we all get when you're at the baggage claim, waiting for the bag to come through, and wondering if it has been lost in transit. SkiPods emails you status updates along the way to give you that feeling of safety that your bags are where they're supposed to be. If you're bringing your own equipment, or if you buy some skis or snowboards while you're out here, this is definitely the way to go.
Packing for the trip
Convenience is key when you're traveling with young kids or babies and toddlers. Instead of lugging all the strollers, car seats, pack and plays and everything else everyone is going to need in order to sleep through the night, consider renting the equipment in advance so you do not have to travel with everything. In the Lionshead Village and Vail Village parking garages are Welcome Centers which have strollers for use. You can also find companies who rent them like
Travel Vail Baby
, who provides quality baby and toddler equipment rentals including cribs, strollers, high chairs, car seats, hiking backpacks, pack-n-plays, swings, toys, humidifiers and much more. They provide delivery provided to anywhere in Vail, Beaver Creek, Bachelor's Gulch, Arrowhead, Avon, Edwards and Cordillera.
Stock up the Fridge
Eating out can get expensive, but going to the grocery store can be even more costly if you factor in the important component of time. It takes precious hours out of your ski vacation to figure out the grocery store situation. A grocery delivery service will save you this valuable tax on time in exchange for a small fee. In Vail and Beaver Creek,
Resort Delivery
and
Ski Country Grocer
are popular grocery delivery services.