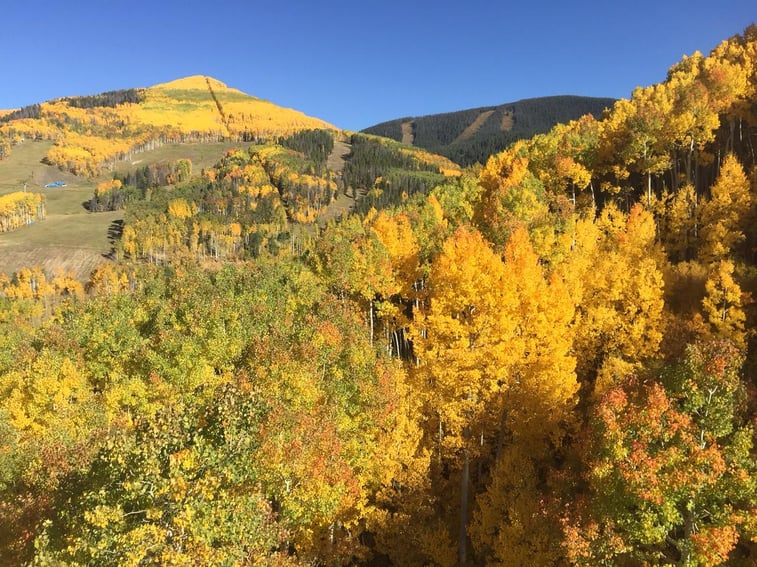 Vail continues to be one of the U.S. hubs for exciting adventure escapes for all types of visitor. Now, those booking guys' trips to the mountainside resort have a number of thrilling options available to ensure all the guys enjoy a memorable vacation. Beyond the Vail nightlife and dining options, the town is known for exciting outdoor activities and events. For those with limited experience visiting Colorado and the local Vail area, it's important to work directly with an expert in exploring their trip options. And so in this latest post, we'll present four activities for the perfect guys' trip to Vail, CO this September.
1 - World Fly Fishing Championship
The World Fly Fishing Championships, due to take place September 11th to September 16th, offer avid fishermen the opportunity to watch the greats practice their craft in some of the most picturesque surroundings found throughout North America. Guests can now also book tickets to the opening and closing ceremonies, where they will gain direct access to see some of the greats of the sport speak about their success.
2 - Vail Oktoberfest
The Vail Oktoberfest event due to take place September 9th-to-11th and September 16th-to-18th this year will provide days of exciting Bavarian-style events, dining, and entertainment for the ultimate guys' trip. In addition to the many beer options available during this important time of year, guys can celebrate together with live music and sample delicious German food items.
3 - Vail Automotive Classic Show
The Vail Automotive Classic Show takes place over several days in September and will feature activities for all of the members of your guys' group to enjoy. You can take in an air show at the Wheels and Wings Festival on Saturday, September 10th when you'll experience a spectacular flyover show and gain access to a VIP tent for drinks and food options. You can also choose to explore the Vail Village Car Show on Sunday, September 11th, where members of your group can view and vote for their favorite classic vehicle.
4 - Vail Outlier Off-road Festival
The Vail Outlier Off-road Festival is a highly anticipated event, which will feature the leading bikers from across the country testing their skills on the tough local mountainous terrain. Guests to the event will be able to take in the picturesque scenery throughout Vail while cheering on their favorite riders from the sidelines. Guests to the event will also have the opportunity to view next year's bikes from the biggest brands.
Vail is the ideal setting for that unforgettable guys' trip this September. Looking for the perfect place to stay while you're in town? Check out some of the best lodging accommodations in the area!