Vail opened Friday with over 1,000 acres; recorded a 24-hour snowfall total of half a foot on Saturday morning; and opened the Chair 10 Highline Express lift on Sunday, bringing the resort's total acrage to 1,258 at close of Opening Weekend. That's more terrain than many ski areas in the west have when they're fully open.
But those 1,258 acres are just one of the reasons this Nov. 20-22 was one of Vail Mountain's best opening weekends ever. Here's 2 more: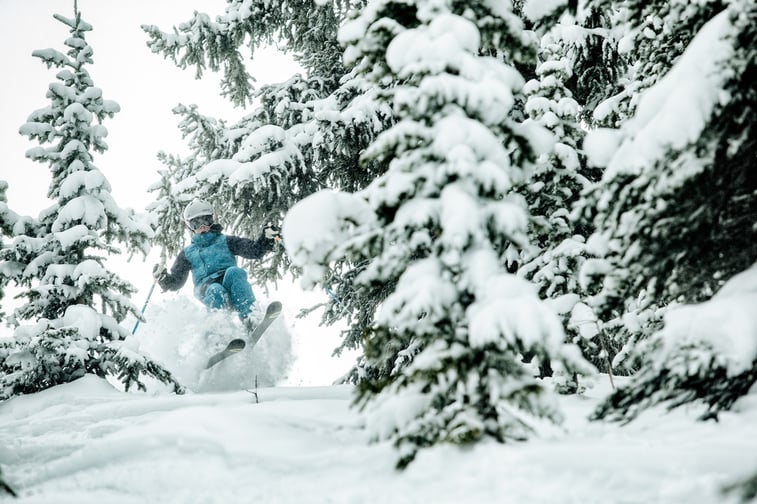 Chair 2 Avanti Express: The new, six-passenger lift will improve uphill capacity by 33 percent and, while some many not like the gates-and-conveyer belt system, it has been proven in tests to work most effeciently for getting guests of varying abilities up the mountains. There have been many Opening Weekends at Vail where Chair 2 is not open to guests just yet, but with all the snow the area has received in November of 2015, the vast amount of terrain serviced by Chair 2 Avanti Express was ready for skiers and snowboarders this year. Kudos to the lift installers for having it ready right away on Opening Day Nov. 20.
Several feet of snow in November: Vail Mountain has recored 45 inches of snow in November. That's pretty much all that needs to be said about that, but as an interesting side note, Beaver Creek has recorded even more than Vail, surpassing the 50-inch mark. Beaver Creek will open Wednesday, Nov. 25, with more than 650 acres for skiers and snowboarders, the most terrain offered on their Opening Day since 2002.