Returning this spring, the Vail Recreation District will host the annual Vail Whitewater Race Series, presented by Howard Head Sports Medicine and Alpine Quest Sports. In its fourth year, races will take place from 5:30 to 7 p.m. on Tuesdays, beginning May 10. All races will be held at the Vail Whitewater Park where spectators will enjoy viewing from the banks of Gore Creek. Five races are scheduled and overall series prizes will be awarded following the final race on June 7.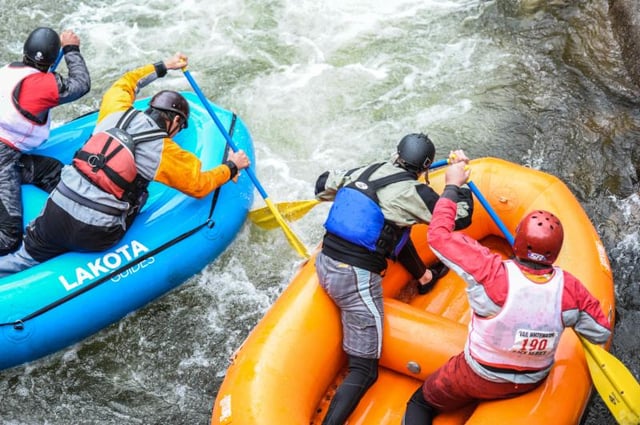 The races will be divided between three categories including kayak (under 9'6"), two-person raft (R2) and stand-up paddleboard (SUP) with different course challenges every week. Race format for each event will be determined the day before, based on river flows. Lakota Guides will be on-site at each event with rafts available for R2 teams to use. An after-party will also be hosted in Vail Village each week with cash and product prizes awarded to the winners of all three categories. All participants and spectators over 21 will receive free beer courtesy of New Belgium Brewing Company. Race director Rob Crawford is excited to join the VRD sports team and continue the whitewater series for another season. "Participants are already gearing up for the spring season and the series is a great way for whitewater enthusiasts to get started and prepare for upcoming whitewater festivals," said Crawford. "The Vail Whitewater Park is a prime location for spectators, so I encourage everyone to spread the word about these exciting events."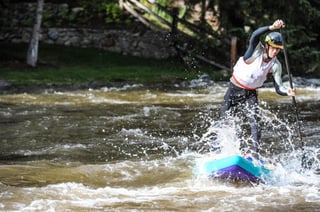 Kayak and SUP participants can register for all five races for $45, preregister for $12 for individual races or register on race day for $18. R2 participants can register for all five races for $70, preregister for $18 for individual races or register on race day for $26. Preregistration ends at 5 p.m. the day before each race. On-site, day-of registration will begin at 4:30 p.m. at the Vail Whitewater Park. To register, or for more information, call the VRD Sports Department at 970-479-2280 or register online at www.vailrec.com/register.

The Whitewater Series is brought to you by the Town of Vail, Alpine Quest Sports, Howard Head Sports Medicine, New Belgium Brewing Company, Vail Recreation District, Stolquist, Hala SUP, Altitude Bar and Grill, Red Lion, Holiday Inn, NRS, Werner Paddles, Pazzo's, Vendetta's, Boardworks, Optic Nerve and Lakota Guides.